Alumni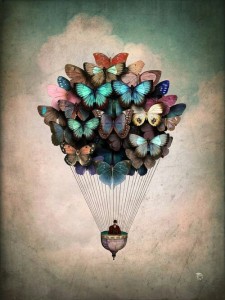 "I don't know what it is about going to high school with someone that makes you feel you're automatically friends for life." Tequila Sunrise (1988) – Gregg Lindroff (Arliss Howard).
This quote may not be accurate, I just loved this movie from my teen years. These years have been on my mind in the face of my 30-year high school reunion date. Prior to the actual date, the Facebook world has given me the great honor of discovering new/old friends for a few years now. This past year, circumstances dictated that I forge out of my little family's bubble and intentionally extend my tribe.
The following movie quote is apropos, on a basic level, because my new friends are some that I attended high school with but didn't really know very well.
"I don't believe we've met, what with the cruel politics of high school and all." Jawbreaker (1999) – Courtney Shayne (Rose McGowan)
Otherwise, it is a crock of shit. It wasn't really politics or catty cliques like the movies claim that kept some of us from meeting, at least not in my experience. More like, location, location, location. Comparable to our adult lives we spend more time with people that we run into during daily routines. Work, church, support groups (oh come on, like Mom's groups and stuff).   It's similar in high school. Our divisions in many cases were simply from the neighborhoods we grew up in. We hung out with whomever was close by. And that "jock" versus "nerd" thing is malarkey,  too. I hung with the girls on the basketball team because we were together every day! When you spend time together bonds form, yes?
This one I can buy, "High-school – those are your prime suffering years. You don't get better suffering than that."
Little Miss Sunshine (2006) – Frank Ginsberg (Steve Carell)
I don't know about the men, but my women friends have no problem discussing and laughing over the fears and insecurities we all lived with in the formative years. But it's not the actual "high school experience" in my mind, rather, it is part and parcel of growing up in general. Emerging from child to adult. Forming identities. Forging a path to follow.
As much as we all make great friends in the adult years, no doubt, there is something special about reconnecting with those we knew when we were young. My reunion party, and the quality of people in attendance cleared it up for me. What I saw offered is the basis of all great relationships. The benefit of the doubt. A joint awareness that not one of us is perfect.  Recognition that we have all risen, and fallen, and suffered and succeeded in the walk of life. I saw sweet pictures of acceptance.
Specifically, a few conservative boys teased the more liberal leaning girl who just hugged them in love after. None of this, "I unfriend you" shit. My girlfriend's husband willingly mixing me a drink when he was getting hers, as if I were a part of his family. Spouses and friends of graduates treated with dignity, no matter when or where they attended school.  There were a few drinks flowing, for sure. Hugs all around, but no slick moves. Mainly it was a scene of love, light, joy and laughter.  I'd share more details, but we are going to try for an official gathering next year and I want an invite.  I hope many more can join the party.