Amour de soi
I was telling my dude about a guy who got real angry at me for saying I love black people in a Facebook post.   He said, "You know Jill, I think most people react with some anger when what you say triggers some personal truth about themselves that they don't want to hear."  Which is kinda funny because I annoy him all the time.  I agree with him that anger covers truth at times and also that at other times it is a reaction to personal pain.  So in no way do I believe anger is something vile to be afraid of, but rather a feeling that can teach us something.
Now, that other guy's anger can't teach me  anything. It's my anger that can teach me and his can teach him if he wants it to; that's up to him.  Living is a delicate dance between emotions and reactions to emotions.  All feelings can teach us.  They can  lead us into action.  They can lead us into practicing control or responsibility or heinous acts if we let them.  Our job is to pay attention.
My girlfriend and I were talking about personality types and the need for self-awareness in living.  Another way of saying pa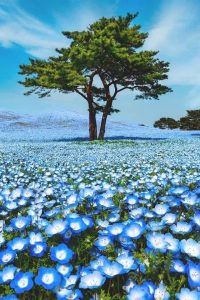 y attention.  We both discovered along the way that the most valuable thing in discovering how to be self aware is that you find out all the ways you are a fuck up. Oopsie doodle.  I joke but I cannot express enough what an important step this is in self awareness.
Related to the idea that truth spurs anger, is my contention that we already know. We already know when we are self-centered, judgmental, arrogant, and narrow minded.  But our egos are so fragile we have hidden these things from ourselves.  The consequence  is walking around not believing that we are beings worthy of love, because that hidden knowledge pokes at us. But when we open our awareness to our faults, it brings us power.
Audre Lorde makes the point, "Nothing I accept about myself can be used against me to diminish me."   It brings us the power to accept criticism.  We already have the power of knowing our strengths, but the acceptance of ourselves as one with strengths and weaknesses gives us the power to contend with the weaknesses of those around us.  Our inborn ability to quickly spot other people's weaknesses doesn't change, but the desire to point those things out doesn't seem quite as vital as it once did.
Facing our weaknesses gives us the ability to gain the power of personal acceptance and other acceptance. We move from not being able to fathom why "they" would do "that," to "Been there, done that, I feel ya."  Voilà! Connection. Kindness. Options. Love.  And all we had to do was face what we already know, that we are all way short of any ideal.  I don't believe ideals are wrong by any stretch, but dishonesty in our reach for them is an ego driven miscalculation.
Now we have our choices.  We can let our anger move to hate if we want, we are free beings after all.  The problem is that hate for hate's sake is just a waste of time.  It doesn't accomplish anything, except maybe ulcers.  Like anger, I don't have a problem with hateful emotions at all.  They will come with all us fragile people walking around pissing our ego's pain all over each other.  But if we listen to the intense emotions, we can learn from them too.  We can move away from them into something constructive and actually heal them.
Self awareness is a doorway to humility if one will open it.  And the fact is that not all will take it.  The world will always be covered with low-down-dirty-dogs and you can hate them if you want to.  But only their own work will change them and you aren't in control of that.  Probably better to keep your distance if you can, and get some tools to help you if you can't.  And one last thing about my dude, and my friends, I couldn't do without them on the self awareness journey.  If I implied that it must be done alone in the dark, I didn't mean to.  Just that at the end of the day we are responsible as individuals as to how we walk in the world.  I am aware that societal movements cause all kinds of intense emotions wherever you stand.  I can only hope by now you see this post isn't about that particular FB commenter in any way shape or form.  It just got me thinking.
"Friendship is the call out of isolation and selfishness in order to teach me how to love and how to serve. But without stability, friendship – real soul-searing friendship, the kind that makes us choose between domination and infatuation and possessiveness and dependence for growth and freedom and depth and responsibility and self-knowledge – is impossible."
Joan D. Chittister