Another Brick in the Wall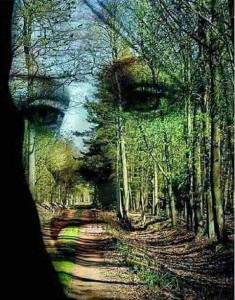 I was twenty-five when I had my first child. I won't scar him by talking about the nursing trauma, but I will out him as a non-sleeper from the get-go. He was kinda like I am now, a stellar napper, but not so good at the night-time slumber. I have one particularly distinct memory of rocking him in the dark morning hours and praying for that kid to "go to sleep!"   Somehow that night, my prayers started to shift.  This thought rose up, "Maybe the boy needs comfort more than I need sleep." That led me to ask for the strength and courage to provide what he needed instead of asking for my night to be easier. I'm not saying I didn't go back to begging for him to sleep in the days that came after.  However the thought remained in the back of my mind.   My comfort and my convenience are not always the thing to shoot for, although I'm only human so it's my default.
I was reminded of that night today by a Brandnew song called "Sowing Season."  (God I love musicians!). He sang, "Somebody threw that brick and shattered all your plans." Who hasn't been there? Then he asked, "Is it in you now, to watch the things you gave your life to broken? Stoop and build them up with worn out tools?"  Hell yeah. Stoop and build them up, with worn out tools! Amen. He went on to remind me that,
"Nothing gets so bad, a whisper from your father couldn't fix it. Your whispers like a bridge, he's a river span
.  And take all that you have
.  And turn it into something you were missing."  Thank you for that reminder young men.
I didn't want to be awake all night long when my kid was little, and I don't want to do some of the things that are on my to-do list now. But I will.  I love the idea of taking all the bricks, whether thrown at me or of my own making and using them as blocks to build upon.
I've tried to teach my kids that there are no guarantees in life, that bricks will come. Sometimes it will be raining bricks and duck and cover will be all we can do for a time. I'm not a fan of these bricks, but I refuse to fear them.  I'm a crappy brick-layer, but I will try anyway.  Make them stepping-stones.  Maybe not to a better life, but maybe to a better me.
You know, I took those song lyrics and rearranged them to say what I needed to hear. There is a little disagreement with the twenty-somethings that like this music as to the meaning of the lyrics.   But some lines sound much like the famous poem, "If" by Rudyard Kipling.  It is said to have been written for his own son.  It doesn't sound comfortable or convenient, but it does sound like wisdom to me.
"If you can keep your head when all about you
Are losing theirs and blaming it on you,
If you can trust yourself when all men doubt you,
But make allowance for their doubting too;
If you can wait and not be tired by waiting,
Or being lied about, don't deal in lies,
Or being hated, don't give way to hating,
And yet don't look too good, nor talk too wise:
If you can dream—and not make dreams your master;
If you can think—and not make thoughts your aim;
If you can meet with Triumph and Disaster
And treat those two impostors just the same;
If you can bear to hear the truth you've spoken
Twisted by knaves to make a trap for fools,
Or watch the things you gave your life to, broken,
And stoop and build 'em up with worn-out tools:
If you can make one heap of all your winnings
And risk it on one turn of pitch-and-toss,
And lose, and start again at your beginnings
And never breathe a word about your loss;
If you can force your heart and nerve and sinew
To serve your turn long after they are gone,
And so hold on when there is nothing in you
Except the Will which says to them: 'Hold on!'
If you can talk with crowds and keep your virtue,
Or walk with Kings—nor lose the common touch,
If neither foes nor loving friends can hurt you,
If all men count with you, but none too much;
If you can fill the unforgiving minute
With sixty seconds' worth of distance run,
Yours is the Earth and everything that's in it,
And—which is more—you'll be a Man, my son!"