Another Day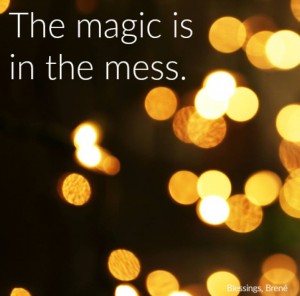 I was proven right and I was proven wrong. My kids were so sweet to each other on Christmas Day. That alone gave me a sense of peace like no other. My family of origin took time to gather and that was a joy. I visited with or spoke to a few friends that have made my life merry and bright this year. I am grateful for loving people.
Then as I drove my son home he shared with me the difficult emotions he had experienced in the middle of The Christmas. I spoke to another friend who spent the day alone and was glad when it had passed by. And another who had spent the day in the ER with a difficult to diagnose illness.
For heaven's sake, life carries difficulties and disappointments and illnesses and shocking situations. Why the hell would we think it's a good idea to ramp up expectations for any day of the year? Setting up a holiday to carry some magical tune as if reality can be suspended? It's downright strange.
One of my buddies jokes, you just like to complain, Jill. Um, um, um…maybe? I'd like to think that somewhere along the way I decided to face reality. At some point I got sick of the shock and stress and anger I have felt when disappointment knocked on my door. I'm not talking about daily waking up and expecting crap to fall from the sky. No, no, no. I try to wake up with hope in each new day that magic, so to speak, is always available. Not constant, but there to find in regular doing the things, day-to-day living.
Damn, I tried to raise them right and I'd love to see my kids be sweet to each other most days of the year. I love my family and know we don't need some holiday to gather and eat and talk. (And p.s. some families and people are so toxic it's just better to keep your distance, ok?). I like to give a good gift just for the love of it no matter what day it is and not be looked at like I've lost my mind. I'd like to hear words of love every week not once a year. And my friends! Always ready to hang out and enjoy your company.
And faith. Real faith isn't one or two days a year. It's a way to see life on a daily basis. The psalmist says, "goodness and mercy shall follow me all the days of my life." It doesn't just say "goodness" although I hang onto that. It says, "mercy." When the goodness isn't there, but the disappointment is, mercy gives us the ability to hope. To be loving in the messes. To find joy in the little things. To find peace in the eye of the storm. To wait for the hearts longings. To offer kindness to struggling souls. To be gentle with ourselves. To share goodness when we have some. To faithfully walk the paths put before us. To be self-controlled during the panics or when anger overwhelms the spirit.
So, one more holiday before a New Year begins. Hell yeah, enjoy it. Just remember that it's another flip of the calendar like every other day.  In the meantime, here's a beautiful reminder to check out the "Shape of our hearts" as we go.