Another One?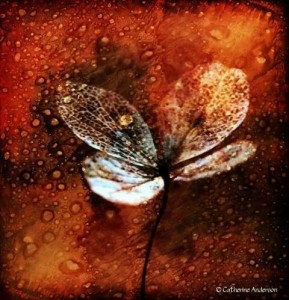 Before President Wilson declared Mother's Day an official U.S. holiday in 1914, there had been many previous incarnations of "Mom's Events" before the turn of the century.
"As early as the 1850s, West Virginia women's organizer Ann Reeves Jarvis held Mother's Day work clubs to improve sanitary conditions and try to lower infant mortality by fighting disease and curbing milk contamination, according to historian Katharine Antolini of West Virginia Wesleyan College."
(http://news.nationalgeographic.com/news/2012/05/110511-mothers-day-dark-history-jarvis-nation-gifts-facts/)
Groups of Mom's gathered to help each other in caring for children. Other guilds were activists who aided in rehabilitation for injured soldiers from the Civil War and still others who fought for reconciliation after the Civil War.  I am sure there are thousands of pre-1800's, kickass Mom events as well.
Anna Jarvis was the activist who campaigned to make Mother's Day a national U.S. holiday, in honor of her mother. She was one of four surviving children of Ann Reeves, who gave birth to eleven children over seventeen years! Anna watched her mother's tireless work in community activism as well as at home.  She also believed it was her mother's wish for Mother's in particular to be publicly honored for all they do, according to a prayer Ann delivered in one of her public speaking appearances. Anna cared for her ailing mother in the last years of her life. She loved her and respected her enough to campaign for a National Mother's Day, and was successful.
Interestingly, by 1915, Anna had become appalled by the candy, card and florist industries making a killing on Mother's Day purchases. She lamented political groups using Mother's Day to further their causes. What started as a deep and personal reverence towards her own mother had become ugly in her view. She is said to have stated, "A printed card means nothing except that you are too lazy to write to the woman who has done more for you than anyone in the world. And candy! You take a box to Mother—and then eat most of it yourself. A pretty sentiment." Anna Jarvis.
Poor Anna. She learned the hard way. Does anything in America keep its purity once it is handed over to the machine? Is it possible to take a private sentiment and nationalize it without it losing it's significance? Is everything about money and status and schemes? Are we so hard-hearted that we need holidays to appreciate each other?
I am like Anna. I have a great Mother. Like Ann, I have tried to be a good Mother! But being a mother, on its face, is not always a reason to cheer one. For one, motherhood is not an earned position. It is a gift given. God's mercy to any woman who wanted to have children but couldn't. You didn't do anything wrong.
And forgive me, but some mother's are not good mother's. Some women don't actually deserve a day to celebrate their motherhood if they expended the gift in constantly injuring their children. It is just a sad truth, and mercy to all those hurting over an unsafe mother when the Hallmark ads start making you sick to your stomach.
And lastly, some children give their Mom's hell and wrinkles, unrelated to any fault of their Mom's parenting. God's mercy to those lamenting a wayward child, and the questioning looks you may receive from more fortunate Moms.
I am so thankful to have a loving Mom!  I try to let her know her value to me over the time I spend with her during the year.  Occasionally I come up with an official Mother's Day gift that rocks but not always.
As a Mom myself, I am eternally grateful for the gift of children! I am constantly in awe of who my children have become and are becoming.
My mind is filled with thousands of memories of the time we have spent together. Sometimes I laugh out loud when I remember one son telling me I was "cold as ice," when he got in trouble that one time. Or the other one saying, "I love you, but I don't like you right now!" Mom life is not some hallmark card. It is fun and taxing and tear-stained as much as joy filled. Still a gift I am grateful for.
I am absolutely cognizant that some of the good in their lives is because of me, while some is in spite of me and more still has nothing to do with me.  That is reality.  And my real opinion on Mother's Day, is that they don't owe me a goddamn thing.  As much as "good enough" was sometimes hard to accomplish, I am on earth for them, they are not here for me.  They didn't ask to be born to me, although I hope they are glad they were. So, I will make an invitation and hope to see my progeny, always wanting any honor or love to come to me from their heart of love, whatever day of the year it may arise.  Like it did for Anna. Anything else is just the machine. And I want no part of it.