Awake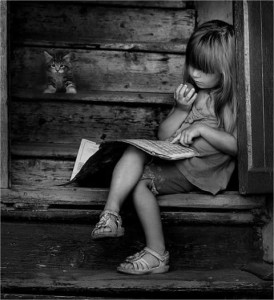 I'm a mess. That is what he said, a 13-year-old boy. He followed that with a list of the assignments he had not completed that morning. He continued with a list of actions he "should" be better at achieving on a daily basis. Ephesians 5:14 reads,
Awake, O sleeper, for anything that becomes visible is light. Therefore it says, "Awake, O sleeper,
  and arise from the dead…"
In essence, it's cool, because the boy is awake, but heartbreakingly, how tragic for any child to ever think of himself as less than wonderfully made.
So we had a little Mom-son version of "cognitive behavioral therapy" or CBT. My girlfriend would describe CBT simply as reframing "stinking thinking." It is recognizing the connection between what we DO and the way in which we THINK. So I reminded my youngling that he was not a mess, he was simply coping the best way he knew how.   (And please, all of us cope on a spectrum! Some ways are better than others, noted.). We talked about the fact that life is messy. It's beautiful and interesting and fun, while concurrently messy as all get out. Some seasons highlight this reality more than others. A portion of his coping has been to distract himself from the difficult feelings ruminating in his heart. I hope giving him permission to feel, to cry, helped him.
I wrote one time before about "perfectionism," which is a great example of how thinking can lead you astray. That S-word my son used, "should," gets on my last nerve. Perfectionism says we "should" get everything right, all the time. For me, the day I sat down and asked myself, "Am I really supposed to get everything right all the time????" was the day I started to be free from perfectionism. Thankfully, it also freed me from loads of guilt and shame and that damn S-word. That truth assisted me last night, to be able to help my son get rid of some "stinking thinking."
A few years back it sustained my sanity, in dealing with the confusion which my years in the church system wrought. I was taught that I was fully forgiven, but that I better get my stuff together, but quick, or at least pretend to have my life all under control. Let me qualify that, I picked it up in that environment. Some do teach a legalistic religion, some don't. Talk about cognitive dissonance! On one hand being told that, "no one is perfect." And on the other, being judged every time I lived up to that truth! I'm like, well if it's true, why are you so surprised? I eventually learned that humility is the flip side of that equation and now when someone discloses that I hurt them, I don't have to be defensive or surprised, because I already KNOW I don't get everything right all the time! I'm not distracted by guilt and shame and can genuinely repent, apologize and move on, instead of feeling like a dog for days on end.  Still takes me a few, minutes, hours or days, but you get my drift?
Actually accepting my human condition as a continuum from unhealthy to healthy thoughts and behavior, instead of either or, was the best thing that ever happened to me, cognitively. And honestly, I've never been to a CBT session, I've read about it is all.
When I did read about it, I thought it sounded a lot like the Christianity I came to love. The type that says I am completely accepted in my current state, whatever it is, and paradoxically, that with God's  help I can better that state. Can you see the difference? I don't have to change my state of being first, to be accepted. Anne Lamont wrote on grace, "I do not understand the mystery of grace — only that it meets us where we are and does not leave us where it found us." Geneen Roth, a writer and inspirational speaker puts it this way, "Healing is about being awake, being broken and whole at the same time." I like it.
"Jesus did not die and rise to make bad people good; He died and rose to make dead people live."
—C.S. Lewis