Begging the Question Part II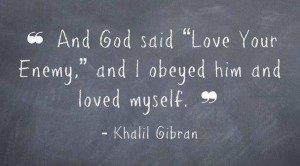 I wrote recently about the strange phenomenon of an individual's pride related to one's birth. I guess it's not really strange. The lie that one derives value from their place, time or region of birth has been perpetuated since the beginning of history. The stories of clans, castes and dynasties are legion. I am aware that ascribed status is a norm of human history and those with money and power rule. The pride thing just seems dumb.
I think of the Braveheart story and William Wallace asking Robert the Bruce, a "noble," "What really makes a man noble?" At another place he states, "There's a difference between us. You think the people of this country exist to provide you with position. I think your position exists to provide those people with freedom." Ah, those in positions of power using that power for the good of society instead of themselves, maybe an idealistic dream.
The freedom I am thinking of today is the freedom from shame. Isn't the reverse of pride in positive circumstances the cause of shame in lower circumstances? For example, if one is proud of being born rich, do not some others feel shame for being born poor? Why should the financial status of a child define his value? How about health and sickness? How is being born with a disability or a chronic illness remotely a child's fault? Or for having successful ancestors versus corrupt ones? What about all those "angel tree" kids who have a parent in prison? Those children were not the ones caught breaking the law! But, don't we all know of at least one person in our family line or acquaintance who deals with a sense of shame from works or deeds or circumstances that they had no power or ability to control? Isn't it common with children from abusive families to struggle with shame when what happened to them was the sickness of a parent or relative and not them? Or a victim of crime or rape who feels shame because of what happened to them?
Lewis Smedes, in Shame and Grace, states that "The difference between guilt and shame is very clear–in theory. We feel guilty for what we do. We feel shame for what we are." True, but how often is it invalid?
I say "amen" to Ann Patchett, from Truth and Beauty, who states, "Shame should be reserved for the things we choose to do, not the circumstances that life puts on us."
Maybe unearned pride doesn't cause unearned shame per se but there seems to be a correlative thread between the two. It just seems natural that if we are going to support pride for the circumstances of birth we are also supporting shame. I don't like it. Don't we all screw up enough on our own? Why should we have to carry the weight of another's burden as well? And to those who do well, a sense of pride in success is a beautiful thing. I am definitely proud of my ancestors who fought a good fight and lived well. I am absolutely grateful to them where they set a good example. I am fortunate to have been born to positive circumstances. But what I do and say and how I live now is my responsibility. Isn't it everyone's?
"A true repentance shuns the evil itself, more than the external suffering or the shame."
Shakespeare