Being Human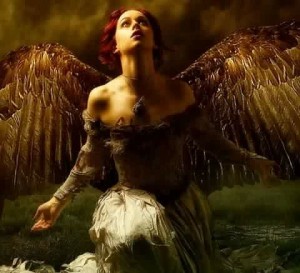 One of my readers jokes around with me, saying, "don't get too happy or you won't write as beautifully as you do!" I'll take that as a compliment. Another friend had a death in the family recently and the tears shed reminded me of this Pinteresty ditty, "Grief is love with nowhere to go."
Leo Tolstoy puts it this way,
"Only people who are capable of loving strongly can also suffer great sorrow, but this same necessity of loving serves to counteract their grief and heals them." Grief comes from love.
I have two female friends that call me an angry girl. I think it is partially the incongruity of hearing the F-bomb come out of the Gramma-style face. Another girlfriend of mine said once she was full of rage. I love her "rage," as she names it, because it is obvious it is a righteous anger at the plight of the oppressed. It's not rage. It's love. My son cracked me up one day after telling me a sad story of someone being hurt. When all was heard, he added, "Now don't do anything Mom, you know how you get!" Action comes from love. Anger comes from love.
Psychology calls anger a "secondary" emotion. The community doesn't mean that anger is not part and parcel of the human experience. They mean that at times it is an outward release of hurt or fear lying below. For some reason hurt and fear are scary things for humans to feel or to be able to process as they occur. Something about being civilized? Early childhood behavioral modification? Lack of control? Uncertainty? Just no fun?
I do know that lately I have heard the phrase, "Get over it," quite a few times. I'm guessing that plenty of us who have had to learn to process emotions as they come heard this type of phrasing when we were young. I don't know, maybe, "Suck it up?" Maybe, "Deal with it?" How about, "Don't be a crybaby?"
I don't know why we encourage the young to cover up our natural state as emotional beings. I really cannot comprehend why we are still doing it as adults. Every human has the right to how they feel and the expression of it is essential, IMO. Okay, maybe we have to be careful where and how we express ourselves, agreed. But to be told to hold it in? I can't countenance that. It's unhealthy and I have the scars to prove it.
I keep going back to this poem I'm trying to write that encapsulates Open Wound. I'm still not in love with it, but I have a clearer picture now. It's not just hiding where we have been hurt that damages the soul. It's hiding how we feel in general. It's listening to those voices that say, "be happy," when you don't feel happy. Or the ones that say, "control yourself," when you feel out of control. Or the one that says, "don't say that," when you love your friend. Or "don't cry baby," when you need to cry. Again, I don't know why it scares so many humans to be human. I guess I should, since I've been there and done that. But my friend doesn't have to worry, I have got to keep sharing, even if I get happy, because I'm only human.