Conflict pt. 2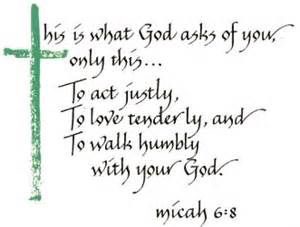 It must be the political season that has my mind set on ideas surrounding conflict. It could be that my son is right and I am a contentious woman. As much as that may sound negative, I'll own it. Contentious can mean, "open to debate." Check. And "fierce, or impassioned." Check. Works for me.
I make contentions. I am a problem noticer and a problem solver. Ask any Mom, "Who do the kids come to when they can't find something or are frustrated with something?" Mom. Every time.
Solving problems is what I do as a woman, a mother, and a teacher. I've gotten in trouble over my lifetime in living up to the label, "fixer." One without trust in another's judgement concerning their own life decisions. Hell yeah, everyone's natural tendencies and gifts go sideways at times. Life is about growth. I have reframed that label into seeing myself as an "idea person." Granted, some of my ideas suck, but that's neither here nor there. Most of us have the ability to speak into and see into the plagues of other's lives more than our own. Why I always encourage people to take a look and examine our inner lives, it is easy as pie to look outward. My friends and I call it "plank eye," when we are spending too much time pointing fingers instead of looking into mirrors. Matthew puts it this way, "Why do you look at the speck of sawdust in your brother's eye and pay no attention to the plank in your own eye? How can you say to your brother, 'Let me take the speck out of your eye,' when all the time there is a plank in your own eye? You hypocrite, first take the plank out of your own eye, and then you will see clearly to remove the speck from your brother's eye." Notice it doesn't say to keep away from that speck forever….
As I have gotten older and developed more connected relationships, I have been blessed with friends who will help me with my sawdust. They will also help me see when I am ignoring those damn planks. My sweetest gal pal, when I'm bitching about someone else's sawdust, knows to ask me, "What's bothering YOU, baby?" I have learned to love that gentle stop.
So contention winds back around to community, family, friendships. I wholeheartedly disagree with religions that reinforce excessive introspection, as well as asceticism, those just go too far. We can't get rid of conflict, without getting rid of each other. That's no good.
I watched this movie, "The Quiet Earth" a gazillion years back about a guy who wakes up as the last man on the planet. The movie walks with him through all the things one might do with no rules, all access to money, and the stuff of life. Nobody home to give him any "signs." ("do this, don't do that, can you read the signs?") Some of it was funny, watching him running around the mall in a boa and smashing a window just for the hell of it; but, mainly, it was pitifully sad. It pointedly spoke to how our priorities are so screwed up when we put stuff before people. The poor bastard ends up putting a bullet in his head as he was going psychotic from being completely alone.
As we fight and quarrel, let's try to make it an exercise in giving our people the benefit of the doubt, why don't we? Yeah, stay away from the people that are constantly bringing you down by not being open to love and kindness, but for the rest of our tribes, let's have each other's backs.
"Come now, let us reason together, says the Lord:
though your sins are like scarlet,
they shall be as white as snow;
though they are red like crimson,
they shall become like wool."
Isaiah 1:18