Corkscrew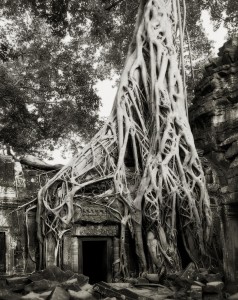 "What do you feel like?"
How many times are each of us asked this question? When it comes to the inner life, I have been clueless on the answer to this question for years. One of my therapists (yes, I've had more than one, I also go to more than one grocery store, so sue me) gave me a list of emotions and would make me think of a situation and make me pick from the list of how it "made me feel." Now, sad or mad or frustrated wouldn't cut it with her, she made me go one step deeper. Why? Why are you sad? That is where the real feels are. Some of the answers were, "I feel worthless." "I feel invisible." "I feel devalued." Oh my God, I've never paid more money to someone who pissed me off more in my life. I just didn't know, that due to upbringing, religion, personality….I was living My life, yet ignoring the things that made me, ME. Thank God for that annoying woman.
In looking back and inside, I've noticed a great skill (coping method?) I have is the powerful ability to compartmentalize emotions. I would describe it as being able to "put away" certain thoughts or emotions in order not to be overwhelmed by them in a moment.
Here's a good example, when my first born was six and took an unauthorized trip home from the park on his bike, I was scared shitless. I had every negative thought out there, he was alone, and at risk for abduction, he could get hit by a car, he could get lost, WHERE IS HE AND IS HE OK!! My mind screamed. I have been accused of being an over-protective Mother, so you can imagine my distress. But all those thoughts took about two seconds, and as I looked up to the tears getting ready to fall from my Mother's eyes, and the anger in my husband's, the skill took over, as did I. "Gramma, get in the car and trace every route back to your house. Husband, start walking that way, I will stay here with little brother and see if he comes back." It turned out fine, we were in a nice neighborhood just a couple of miles from Gramma's house, and that first-born child was just ready to go back there, so he did.
Cases like that, not letting emotions take over are a healthy manifestation of compartmentalization, in the moment.
But it was a handicap for me as well. My trouble would come when I moved on in life after the scare was over and never took that scared & angry part out of the compartment, shook hands with it and said goodbye to it. (Instead I would have a stomach ache or a migraine and wonder what was wrong with my body!) When you don't do that, it can manifest later in unhealthy ways that you don't even realize. My Mom posse thought I was over-protective before, ha! not even close. My inner critic wasn't happy with my performance as "Mom" – well didn't she just amp up the volume after that. That particular instance was a long time ago, my son is 21 years old now, but I often wonder how many of my issues modeled unhealthy ways of coping for him? I used to joke with him, when he was a teen, "you and your future therapist can work that out later." LOL, funny, no-I'm-serious-you-will-need-therapy-at-some-point, sorry. I did teach him to not let his emotions rule his life, so compared to being emotionally dysregulated day in and day out, he did learn the good parts of being able to compartmentalize. His therapy will be short!
So, I'm good with compartments as a general rule, just know now that thoughts and actions carry emotions along with them and integrating them is a healthy goal. So the "compartments" aren't walled off boxes but more like a cork screw. The "I wants" are sitting close by the "I needs." The "I feel hurt" emotions are next to the "but I'm not unworthy" ones. The life experiences, good and bad, can rest near each other and both have a say as life turns. No one thing is alone and taking over.
It's a picture for me of the seemingly paradoxical realities of life. What I once saw as opposing or paradoxical I now see as a truer, more 3-dimensional reality. If I find that one thought, or emotion or necessity is taking up all the time and space in my head, I take it as a warning that my stress level is trying to send me back to the boxed off catacombs of segregation, and put the screws to that way of thinking.