Deconstruction
I am in a writing group aptly named, "Post-Evangelical Writers Group." Unless you have been to church you may not know about the current exodus happening from American Christianity. The 2015 book, "Church Refugees: Sociologists Reveal why People are DONE with Church but not their Faith," by two sociologists, Ashleigh Hope and Josh Packard, declared that 30 million formerly active Protestant American church goers are "Done" with church and 7 million are on the way out.  I don't know what the current statistics are, I'm guessing they have grown.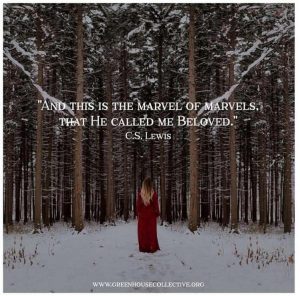 My group is putting together a book to publicize the reasons for this exodus using our personal stories. I have been trying to write about my "deconstruction" story for at least six months now, but have run into huge writer's problems. Deconstruction is what we call a sea change in the way a former American Evangelical's faith has changed after becoming "done" with church.
I have written a little bit on my blog about my irritations with church and faith, and a regular reader can trace the changes in my thinking over the last three years. But my "testimony" has been boring me to tears. The what and why of first walking away, which seemed to me so traumatic, has been a story I've heard a thousand times now in my circles. Another writer and speaker Kathy Escobar has a group called, "Faith Shift," and most of the stories sound similar. "I told the truth and lost my church family, my marriage and my secure lifestyle."   Not exactly "refugee" status.  And after I saw how common my story is, I needed to ask, what about me? What was my part? I was in that community for well over fifteen years, not really blinking an eye at what would come into stark relief once I left. I walked around with the same attitudes and prejudices I now see as incorrect and at times vile.  My internal struggle of accepting the person I was before leaving evangelical thought has been soul-crushing at times. So my tale of woe just seems bitter if I tell it now. I do not want to be that person. My near miss of continuing to live in bitterness and anger has me swiping my forehead in relief, and yet makes the writing for the book seemingly impossible.
I still want to be a part of the book, though, to encapsulate the deconstruction with some sort of reason. Once the bitterness is gone we have to ask ourselves the hard questions. Some of us go deep and aren't just questioning American church life but 1700 years of church-led theology. That's no joke for a believer. Now I'd like to think that I am aware in a way that I wasn't before. But what if I have been getting swept up into another belief system? When I became a Christian my Agnostic father warned me…"You can't only expose yourself to those who are saying the same thing as you say you believe. You need to hear from opposing thinkers, and then make a decision." I did not listen then. I didn't study widely, I looked for confirmation. I wanted certainty of a faith system. Order to my chaos. A nice box for God and faith. How do I know whether or not I am doing the same thing now? In the eyes of evangelical Christianity my faith has never been more insecure, unBiblical and false.  Not only were we required to hold certainty of truth, but hold it in a specific way, which I do not do anymore.  If I now subscribe to a more open, less certain faith I am out of the circle. My old church friends have been done with me for awhile, some of my current friends and family may have fear in their hearts for me. As if I have lost, not just a battle, but a war for my soul. That's a heavy pill.
So my testimony is now this. What I have seen and heard and smelled in American Evangelical Christianity is too much poisonous fruit. The fruit of the spirit as stated in the Bible is what your life holds and exudes when you become a Christian. "The fruit of the spirit is love, joy, peace, patience, kindness, goodness, gentleness and self-control." (Galatians 5:22-23)  The judicial metaphor works here, "The fruit of a poisonous tree."  If the fruit is rotten, it came from a fetid source.
The Nones, is a term used to describe Americans with no religious affiliation.  They have been joined by many ex-evangelicals who are completely atheist now, as they have identified God as the poisonous tree.  The Dones, however, keep God and examine the other parts of the tree, the roots of the theologies.
I wish I was a statistician. I would find out a few things. Maybe another writer is doing just that for our book.
How many homosexual teens have committed suicide from the pressure of Evangelicalism?
How many men did not go to get mental health checkups, or are still unwilling to take meds for a chronic condition, due to the ridiculous faith vs medicine chatter.
How many souls have been sexually assaulted from a trusted leader in a church community?
How many have been told to forgive a leader's heinous act where no repentance was involved and the leader kept in position?
How many young girls have been told they must be under the authority of a male leader?
How many women were scorned for their brilliant minds and asked to "rock babies" in the nursery?
How many tried to be widely-read and were told, "oh no, you can't read that."  
Cripes,  I remember saying that during my time as a discipleship teacher, what was I afraid of?
How many cheating husbands still sit in the same pews with their new girlfriend, where once their family worshipped?  Meanwhile their ex-wives are left alone to raise their children with no community support?
There is bad fruit. Some say, "So what?" Where people gather there will always be bad apples. It doesn't mean the gathering institution has bad roots. Well, as my friend Stan Tyra says, "You can't pee in your end of the pool." My son and I discussed this recently as he sees my unwillingness to listen to certain Christian pastors as a bit judgemental. I thought about this a lot. I sometimes share quotes from people like Charles Bukowski. This guy, I don't think I would have been friends with him. He comes across as a misogynist pig at times. But every now and then he zings me with a shot of truth that I love. But Charles was speaking for Charles, not God. He wasn't living off of donations to a church, or books sold in a house of worship. So I'm good with holding those guys to a higher standard.
And I'd agree, the church has done a lot of good. Built hospitals, schools, orphanages, all the things Republicans say the churches should be doing. There are plenty of awesome people in the world, and some of them have spent or do spend time in churches, yes. Some have dedicated their whole lives to serving the poor or loving the unlovely. But it is wrong to expect the daughter who was molested to be happy for the sister who gets cash from Daddy every year. Or even be able to stomach the fact that she takes it.
I have personally kept my faith in God while dropping every jot and tittle sold to me in a church setting. I am a true believer. I believe life on earth is being in the presence of God. Theologically, I don't have a clue anymore. But I do know some people who are figuring it out. Actually, right now American Christianity is in the middle of a Copernican-like revolution when it comes to ways to read and interpret the Bible.
Rob Bell frames the story of the Bible as a story of developing human consciousness. Pete Enns says, "[The Bible] just doesn't work well as a point-by-point exhaustive and timelessly binding list of instructions. [Lets stop] coming to the Bible with expectations it's not setup to bear." (The Bible Tells Me So…Why Defending Scripture Has Made Us Unable To Read It).
John Phillip Newell posits that Christian faith was hijacked after the Council of Nicea, when Constantine legalized Christianity. He "merged" it with the state. An immediate murderous spree was some visible fruit right then that something was amiss.
Richard Rohr says that, "Experiencing radical grace is …not a cosmic game of crime and punishment." Nice.
I could be looking for bias confirmation, again, as I mentioned earlier. I do believe the people I have quoted have seen rotten fruit and they are examining the roots. They see the symptoms and are searching for the problem. The fruit I see from them is the humility with which they speak.
You know what I hear them say all the time? Pete Enns on his podcast, Greg Boyd in his sermons, "This is my opinion. This is the way I see it, some may disagree." I like that fruit.
The fruit in my life is tenfold better. I don't know if I was just a cranky, unhappy person.  Oh! here is another fruit! I can say, "I don't know," and it's ok. Also, I have more grace and love for others than I have ever had. I am more cognizant of when I don't have those qualities towards those closest to me. I feel love where I once felt fear. I feel grace where I once felt judgement. I have openness and vulnerability where there were once closed doors. I feel okay, even when I'm not okay. I like this fruit.
"You thought God was an architect, now you know
He's something like a pipe bomb ready to blow
And everything you built that's all for show goes up in flames
In twenty- four frames"
Jason Isbell