Flawsome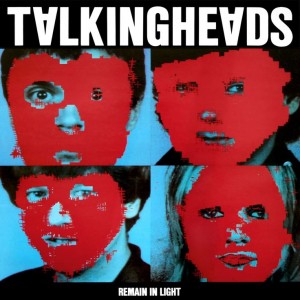 I recently stumbled across these words by Tibor Kalman, "I am interested in imperfections, quirkiness, insanity, unpredictability. That's what we really pay attention to anyway. We don't talk about planes flying; we talk about them crashing." Tibor was a graphic designer known for several Talking Head album cover designs and an innovator in his field.
He seemed spot on in describing, "What we pay attention to." Planes crashing instead of flying? Classic news media focus as one example. It does seem to be a negative take, but I think he was highlighting something inborn in humans. I mean, as a general rule, everyone notices differences. Flaws. Unkemptness. Defects. Limitations. Shortcomings. Weaknesses.  He was just wise enough to pay attention to them as interesting.
I was fussing one day not too long ago, at the residents in my house. After about three weeks of having a missing cabinet door, no one really noticed when I got it all put back to rights. I guess I wanted a bit of praise for the project, as it had become. But really, it was "back to rights," and compared to a gaping hole, of course it wasn't noticeable!  In fact, that's why the work was done.  So the "flaw" wouldn't be noticed.
Basically, I'd say it is completely natural to notice these types of things. How many Mom's have you heard complain about kids missing the laundry basket daily, or leaving socks on the floor, or whatever her pet peeve is. Mine is the trashbag sitting on the sidewalk, how can you not see it when walking to your car? We find it abnormal if they don't notice.
Probably human survival has been our ability to notice when something is…let's call it "off." Hunger could be described this way. Sickness. Pain. Have you heard those stories about a rare condition when someone is born with the inability to feel physical pain? Kind of like being numb from the dentist, they say don't eat because you can damage your lip or tongue without even realizing it.  Similar to the necessity of paying attention to emotional pain instead of anesthetizing it. Negative emotions are signs for us to look and see what our hearts need to address.
I'm thinking it is related to an inborn desire for some sort of wholeness. It is a bit of a mind twister that our desire for wholeness can only be met by looking at the holes.
I know I'm not the only one!?  Who has tried to cover the holes instead of examining them? We pretend we are "fine." From the early years on, don't we?
I'm not complaining this time. I don't really think we go around looking for flaws in life and ourselves and each other. I mean, they are holes for heaven's sake, we have to close our eyes not to see them.
I know, an over-focus on negativity is terribly annoying.  Fact is, there are a lot of stellar attributes surrounding all those holes.  A lot of joy surrounding the sadnesses.  A lot of love nearby to pain.  No reason to fret or to be over-whelmed with the need to be whole. The desire is there.  Side-by-side with the holes that give the answers.
Can we just bench this idea of a photo-shopped version of life? I like Tibor's thinking, our quirkiness and imperfections are interesting, not less than and not all.
Open Wound
It's not my wounds that cause me the deepest ache.
Wounds are a day in the life on this short, sweet plane.
Huh, nothing hurts me,
I'm as tough as they come.
Voices like yours that whisper…
Cover up that affront,
Pretend you are fine!
Don't show me that truth
Or else,
Will I have to face mine?
You'd rather believe you're perfectly fine?
I'm power and strength,
I will move heaven and earth
To get what I want.
Don't slow me down with your foolish talk!
The view cuts deep
It unnerves your petty strength.
You must defeat the craving
To expose that array!
You prefer hiding.
Yes, to this offensive vulnerability.
No,
It has to be spoken, and seen to be healed.
Don't fear the baring
Or let anger take its place.
Anger?
Seize the power
of the veiled ache
Or what lies below will rule your days.
I will rule my day!
Stop hiding from the truth
We all have them there.
Play the song of ache,
Feel the caress as it settles and soothes.
Loving the ache
Makes it not own,
It reminds us, we are not alone.
Not alone?
We will collect more as we go.
Share the melody, we all know.
Let the intimacy heal
Adore the gentleness revealed.
Gentleness revealed?