Gift of Love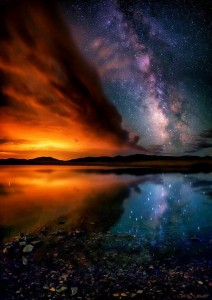 I figured it out. The Christmas, the holidays. Some Ancient Mother missed her grown children and set the whole thing up. My three boys were with me at Gramma's and engaged with the family, all day long! We had time together for some interesting conversations. Of course I see them every day at home but they have school and jobs and friends to keep them occupied. I've got the youngest to guide and plenty of other work to do as well.
Anyway, one of my sons may have re-gifted something he had received a few hours earlier from his brother. This did not sit well with the original giver and a few relatives! This Mom may have been the one to give him the idea, because he had forgotten to find something for the Bevan White Elephant exchange.
So ensued a discussion on gifts, started by the philosophy major in the house. The thesis was that truly giving a gift means that whatever happens to it after the fact is none of your business.  That a gift is not really a gift if it has some expectation attached to it.   It was lively. Some said that re-gifting is a slap in the face to the giver. Some said re-gifting is okay as long as it's done out of sight of the original giver. Some said that learning appreciation for a gift given is a necessary quality of character that must be taught. All good points. I believe I re-told the story of the year my chicklets had to wait an extra twenty-four hours for their Christmas after one of them threw down the shirt his Nanny got for him, proclaiming, "Oh no, not clothes, I wanted toys!"
On the other hand, some said that the act of giving should come with no expectations. I.e., if you give an item of clothing or jewelry you don't expect to see it on the person. If you give art, you don't look for it on the walls of the receiver's house et cetera. Think of it like cash or gift cards, nobody expects to see those again, right? The philosophy major (my son)  put it this way, "a gift is about the person we are giving to not our own egos." We all agreed that it is never easy to untangle the two.
I tend to fall in the second camp. As much as I desire my gifts to be appreciated and cared for, I don't consider it a requirement. Now my one son thinks I'm a bit callous.  Callous?  Maybe.   I will admit to high standards, sure.  Every year of life when the negative experiences come; being lied to, cheated on, disrespected, unaccepted, abandoned, it changes me.  My friend asked me, "Are you jaded and cynical?"  Maybe.  All I know is that my standards rise starting with myself so I have no problem with them.  As for gifts, if I do see art on the walls or clothes on the body, I'd like to feel secure that it is because the gift was sincerely liked. My dear sisters keep my stuff saying, "because you gave it to me Jill."  That is loving as well.
Otherwise, I don't like to have to question another's sincerity. I appreciate a thank you, but if my hand-made thingamajig is really an ugly mess, or isn't to ones personal style or color, I'd rather it be out-of-sight, re-gifted, or donated. To me, the importance of a gift is the sentiment of my love that I absolutely hope will be received. The actual item? Not really that important.  I will admit, receiving a gift that makes you feel like the giver doesn't really get you can be disappointing.  But people are complex and ideas don't always work out like we want them to.
Ever gotten a gift that you knew was along the lines of,  "you got me something last year and I feel guilty?" Um, thank you for the guilt?  How about, "I don't like you and you don't like me but we are in the same family tree so…here's a thing."   How about, "so-and-so got me this but I really don't like it?"  Well hell, you can appreciate the idea without having to keep the thing.  In that case, it's not about the damn thing!
Thinking of expectations and gifts, reminds me of working at a food bank at a church, and after we gave the food we were supposed to pitch the church or the faith to the person. Ugh. It just felt smarmy, like we will only give you food if you do xyz. How is that giving I always wondered?  P.S. Talking "free giving" here not an exchange of value which makes the world go round, otherwise.
Suffice it to say we had some good conversation.  A bit of disagreement.  An elephant ton of love.  I'll try to remember that when next year rolls around and I start to get cranky again.