Have time?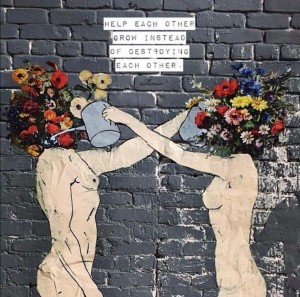 I have a note on my phone called "list." It's funny really because I also have about 200 other notes on my phone and a lot of them are filled with items that I need to take care of. My son says I have no clue how to use my phone properly because after all, "there is an app for that." The list note is more of a daily appointment reminder, places I have to go and things I have to do that are time sensitive.
Have you ever been stressed out for some reason and said, "I don't have enough time!" Maybe you have a long list of things that need to get done and it never seems to be finished? What is that annoying expression usually pulled out at that point? "Everyone has the same 24 hours," or something to that effect. Oh damn, I'm hearing Jim Croce in my head. "But there never seems to be enough time, To do the things you want to do, once you find them."
Those words remind me that the annoying expression is right and everyone has the same amount of time, day-to-day. Making appointments and following through is basic time management, an organizational tool. On the other hand, time is life. Dear Jim, if we don't do the things that we want to do, it is not time's fault. It is ours.
One of my favorite therapeutic questions is, "Does this 'fill-in-the-blank' serve me, or am I serving it?"
I chatted with a friend the other day, who I hadn't seen in 30 years. She was filling me in on her shift-work job. The last shift she ran, she could not adjust to and feel healthy. I was so glad to hear that she did not keep that schedule. She changed it. At some point after that, she quit the entire job. A life situation arose and she made a decision to quit and move across country. Dear friend, I know I am getting the details all mussed up but I love what you have done. That place and that job were not serving you for this "time" in life so you changed it. That's living, so hats off girl! My buddy who is a solid determinist would say that she wasn't really exhibiting her free-will, but was reacting to circumstances. I say, screw that. Plenty of people, in her situation would have wimped out and excused themselves from making a hard, life-altering decision. She is in charge of her life and her time.
Some people live as if time is an enemy to be defeated.  I am aware that not being in control of how we experience time can feel like prison. Some circumstances of life require the ability to discover how to live well in tough circumstances. A chronic illness, for example, can feel like a prison. I can't speak to that. To my determinist friend, I know, we are not little gods and have to deal with what comes. I'm talking about those cases where we let our experience of time oppress us.
A persistent worry about uncontrollable events can be oppressive. I remember my Mom not being able to sleep when my sisters and I were teens and out and about. She prayed a lot, but mainly envisioned all the things that could happen to us. When grandchildren came, she worried about them instead of sleeping as well. Don't get me wrong, I'm not dime-ing  out Mom, she knows how to love too.
For me, letting go of an over-protective parenting style was a positive game-changer in my mental health status. The big kids know to check in at least every 24 hours, otherwise, "No news is good news" is the family motto. I'm working on helping my younger son deal with hormone onset anxiety these days. Sometimes he just has to walk through the irrational fears but, other times, he needs a strong challenge for run-away thoughts. He needs to ask, "Is this thought, reaction, or emotion serving me?" Good God, I'm not saying I always ask, I've already admitted to my places of denial. But I love the question. If my stomach is rolling or my eye is twitching, I need to ask myself some questions.
So my "list" is for clocking. Reminders. It is not to tell me how to spend my time. That list is not in charge of me, it is there to serve me. I can have some things on my list and if I don't get to them, they just get moved down. I set reminders on my calendar for a week ahead of all those appointment type things. Not because my memory is that bad, but so I can cancel them if need be. I decide how to spend my days, my list doesn't. It's those other 200 lists that tell me how I will spend my time. They are the things that I value, what I want my life to stand for, what I will spend time on and what I won't. We are all different so I don't think everyone needs those lists written down. But I contend that they have to be thought about. If not, we will be singing Jim's song and damn, it's a depressing one.