History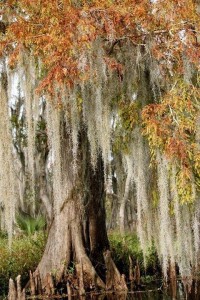 "Be more concerned with your character than your reputation, because your character is what you really are, while your reputation is merely what others think you are." John Wooden
My family and I were long time members of a church before our eyes were opened to the dark under belly that ruled. We saw people come and go over the years but were never close enough to keep track of those who left. Interestingly, most that were well-known left with a whiff of gossip following them, that portrayed them in a negative light.
Little did I know that we would be in that group. The truth is that the staff of Pastors and board members I went to church with for fifteen years is guilty of either verbally abusing members, spreading false gossip when the abused spoke up, or otherwise covering for the abusers. Our attempt to deal with the circumstances started with a face-to-face meeting with the main perpetrator. We had a first hand account of a troubling scene that had caused a board member and his family to depart the church. We were informed that if anyone had questions about the departure we were welcome to meet and discuss it. The whispers of the past were definitely on our minds but we did not come in shaking fingers and accusing, we just asked, "Can you tell us what happened?" I'd guess at that point it was a he/said she/said dilemma, but we never got a personal account. We did get a confusing array of verbal manipulation.
"I didn't do anything wrong but if I did, it wasn't that bad."
"I didn't do anything wrong but if I did, it was their fault."
"I didn't do anything wrong, but if I did I had a good reason."
At our confused responses we were treated to anger and personal accusations.
"Why are you doing this to me?"
"You are trying to destroy this church!"
"Your children will pay the price if you don't stop this witch hunt!"
An attempt to calm the room was met with crying and victim playing.
"No one knows what I have been through!" "What about me?!"
Sadly, we left that meeting knowing our friends were right to leave and there was an unhinged person at the helm. Now we knew why so many had left before us.
In Beautiful Outlaw, John Eldredge gives one of my favorite descriptions of Jesus as "playful, extra loving of those of small estate, fiercely intentional, extravagantly generous, brutally honest, cunning, humble, spiritual, thoughtful, kind, courageous, free." This was the God we had been taught to love and emulate. How were we to make sense of such an opposing character as the top leader of our church? How were we to handle our children's questions if we left or the cognitive dissonance if we stayed? We thought it best to search for more answers. We went to each person in a position of leadership to get help. Each and every one simply refused to talk to us. I don't know their intent but it confirmed for us that they were all aware of the leader's propensities and wanted to keep them hidden.
At the time we could not comprehend how a church, would ever want a misaligned character in a position to spiritually abuse people. Because really, verbal abuse from a spiritual leader equates with spiritual abuse. We decided to go further up to the district board. We went forward genuinely hoping to prevent further abuse! This was a pastor, not a boss whose job we wanted. Not a politician who was voted into office. Not a military leader whose methods we disagreed with.
We gathered signed testimonies of abuse. We explained in detail the truth we had discovered. We sent them far and wide to all the leadership we could find. The wall of reputation protection and denial we hit was stunning.
The NBC primetime TV show Law & Order, Special Victims Unit recently portrayed a church that taught rape as a cure for homosexual desires. The lead character, Olivia Benson was adamant with the Pastor of that church, "It doesn't matter what good you have done in your community sir, this is wrong." I would assume that most people would agree!
Where we thought higher-ups in the church would respond like Olivia Benson, we were dead wrong. Every account of wrong doing was excused by "the good being done."
The sick revelations from the movie Spotlight came out around the time of our church dilemma. The long-running cover up of sexual molestation in the Catholic Church, seemed eerily like what we were experiencing.
A little bit of online research detailed much Protestant cover-up of sexual abuses in today's churches.
(https://natesparks130.com/2016/05/19/5-reasons-not-to-support-new-calvinism/)
"…For the last five years, child sexual abuse has been the number one reason Churches or Religious Organizations have ended up in court?" Ashley Easter, The Courage Conference. The reason they ended up in court? The leaders did not report the abusers! The reputation of the institution was more important to them than the innocent children!
In a similar vein, a well-know Christian author and speaker Jen Hatmaker blogged in April of this year about "the Christian machine."
"This year I became painfully aware of the machine, the Christian Machine. I saw with clear eyes the systems and alliances and coded language and brand protection that poison the simple, beautiful body of Christ. I saw how it all works, not as an insider where I've enjoyed protection and favor for two decades, but from the outside where I was no longer welcome. The burn of mob mentality scorched my heart into ashes, and it is still struggling to function…"
"Brand protection" is what I believe we ran into in our case. How could the higher-ups deal with a misaligned personality after supporting one for 20 years? What would happen to the eight million dollar mortgage that the church carried if the leadership was turned upside down? To hell with John Eldredge's Jesus and "brutal honesty," we've got bills to pay!
Our church family turned out to be a false construct. Those on the Board chose leadership protection and loyalty to the institution over genuine friendship. The number of times I was called judgmental and self-righteous have left scars on my psyche. I can't even hear the phrase "No one is perfect," without wanting to vomit. We never asked anyone to be perfect in their conduct. Everyone knows that no one is perfect, for heaven's sake.
Our understanding of Christian faith is based on confession, repentance and forgiveness, not perfection. Way back in 1963, A.W. Tozer wrote, "Among the gospel churches Christ is now in fact little more than a beloved symbol." I'm not interested in being part of any group whose "symbol" means nothing. I like John Eldredge's Jesus. I don't believe this Jesus, would stand in line for .01 seconds to protect a reputation over guiding someone into better character.
Like Olivia said, "It doesn't matter what good you have done, this is wrong."
The priest Richard Rohr once stated, "Franciscan alternative orthodoxy emphasized the cosmos instead of churchiness[…] Francis knew that once you are in an authority position in any institution, your job is to preserve that institution, and your freedom to live and speak the full truth becomes limited." I naively believed that a Christian church would never "preserve an institution" before protecting the people and the truth.
Due to my experience, and the Franciscans truth, I will never be involved with an institutional church again. It is a difficult position to take and I still don't understand the dichotomy, as I did retain some beautiful relationships with people I met at the institution.  My children did enjoy the social aspect of church in their early lives. They discovered some personal talents and were able to use them. They retain a few friends from that time in life as well. Some inside the institution cry to me and the kids that not all churches are like the one we were in,  but Rohr's statement on the limitation of being able to speak the truth haunts me.
This quote from Soren Kierkegaard was shared with me recently;
"Christ was crucified because he would have nothing to do with the crowd. He did not want to form a party, an interest group, or a mass movement, but wanted to be what he was, the truth, which is related to the single individual. Therefore everyone who will genuinely serve the truth is by that very fact a martyr. To win a crowd is no art; for that only untruth is needed, nonsense, and a little knowledge of human passions. But no witness to the truth dares to get involved with the crowd." (Provocations)
I don't believe my family and I are martyrs, but we have suffered. I don't know how much our experience led to it, but we are now a broken family. I will keep my faith individually. I will pray that my children will be able to as well.