Imperfection
I'm so psyched today as I have the opportunity to share a favorite quote by William George Jordan who was an American essayist in the late 19th century.
"Into the hands of every individual is given a marvelous power for good or evil—the silent, unconscious, unseen influence of his life. This is simply the radiation of what man really is, not what he pretends to be."
The depth of my love for imperfection and imperfect people knows no bounds. I don't know exactly why, except that there is a connection between imperfection and individual uniqueness. Once you grow up enough to recognize the complexity of individuals, your vision of the value of yourself and other people opens wide.
On the other hand….
Most of us have heard the phrase, "no one is perfect," right? We have probably heard it so much it has lost its true meaning.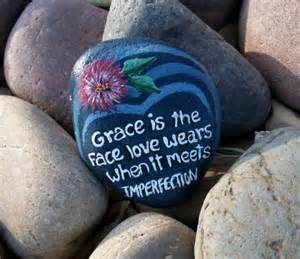 Let me ask you this, have you ever heard that expression when you are lamenting to a friend about a difficult situation someone else put you in? And all of a sudden you feel sick to your stomach and want to slap your dear friend silly? You feel a little belittled? Annoyed? Confused? You want to say, I fucking KNOW that, ok!
If have I will tell you why it makes me sick. Imperfection is at times used to define what is really deception. To be clear, you can be imperfect and still have integrity. Day in and day out we will deal with each others imperfections and the trite phrase morphs into a universal truth. But if you have ever been manipulated by a deceiver, or have tangled with someone lacking integrity, then this phrase should set your hair on fire and rightly so.
Deceivers DO NOT have integrity. Deceivers are not just "imperfect people." They are a whole notha animal.
My geek friends, a little stick figure meme would come in handy now…
Here it is:
Imperfect
You make a mistake.
You apologize for mistake.
You learn something and grow into a person of integrity.
And this:
Deceiver
You do whatever the hell you want.
You wreak havoc.
So the first set of people belong on Open Wound, and here is a verse for you:
"Be kind to one another, tenderhearted, forgiving one another…" Ephesians 4:32 ESV
The other set will be rejected out of hand without a single hot second of remorse and here is a word for you:
"You are of your father the devil, and your will is to do your father's desires. He was a murderer from the beginning, and has nothing to do with the truth, because there is no truth in him. When he lies, he speaks out of his own character, for he is a liar and the father of lies." John 8:44