Integrity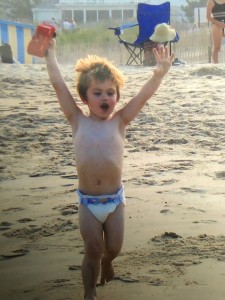 God, I hate it when I fuck up. I am a reformed perfectionist and have spent much soul-searching time to accept my threads of good and bad qualities. Yet, I still feel like Jane Eyre when I bollix it up.
"Gentle reader, may you never feel what I then felt? May your eyes never shed such stormy, scalding, heart-wrung tears as poured from mine.  May you never appeal to Heaven in prayers so hopeless and so agonized as in that hour left my lips; for never may you, like me, dread to be the instrument of evil to what you wholly love." (Jane Eyre, Charlotte Brontë)
Miss Charlotte had a way with words, no doubt. My issue with this statement is that the dividing line between the personal hurt pride of fucking up and the genuine sorrow for hurting someone else. (Oh gosh, sorry Miss Charlotte!) Yes, I've already admitted to the fact that I've felt it. That at times the pain is rather more about my pride than the actual hurt I caused! Ew, I don't like that, gentle reader! And I sure as hell don't like being on the other side of that coin. That sense you get when someone is apologizing to you, but it feels like it's more about them than you? Don't worry, I also have shed those tears of genuine sorrow for what pain I may have caused in another's life, I'm not a completely lost cause.
I read somewhere that another apology killer is to add the word "but," after an apology. That if we say the word, it cancels everything else that came before. "I'm sorry, but…"
It feels similar to a statement that has come to me in the past. "I'm sorry I hurt you, but I didn't really do anything wrong." Really? If you didn't do anything wrong, and are sure of it, please don't apologize to me. It may be true. I may feel hurt for some other strange reason and be using you as a target. Why not help me grow? I believe my sisters and I have done this before. Sometimes we can use each other for target practice when the stress is high and we feel out of control with overwhelming feelings and mistakenly place them at one another's door. I will also admit to telling an intimate person in my history, "I don't know what is wrong but if you ask me 'What's wrong?' one more time, I will blame it all on you!"
One of my favorite people to quote, Aleksandr Solzhenitsyn, gives my conscience a poke with this one.
"It is not because the truth is too difficult to see that we make mistakes… we make mistakes because the easiest and most comfortable course for us is to seek insight where it accords with our emotions – especially selfish ones."
Yes, been there, done that. My favorite crazy man gets me with this one, "Whoever is careless with the truth in small matters cannot be trusted with important matters." (Albert Einstein) Damn-it-all, done that as well.
Do you remember getting in trouble as a kid, and the parents saying the punishment was more for the lying you did about it, and not just the act of defiance or whatever? My kids and I have had many discussions over our years together about lying. It goes back to what Mr. Solzhenitsyn said, basically it's easier to lie than to own up. The advice in our house was that telling the truth was a practice to be learned. Maybe not every child has the natural inclination to lie, but I've never met one who didn't. Hell yeah, I would lie to Mom & Dad when I was young, I didn't want to get in trouble! My lovelies did the same thing. So I stopped my parents punishment technique for lying per se and started to "teach them not to." To show them how their lives would be better to sleep on the pillows of innocence. To show them the value of being someone who can be trusted. Even as I've failed to be one too many times to count. Oh gosh, now I'm hearing Simon & Garfunkel…
It's the same old story
Everywhere I go,
I get slandered,
Libeled,
I hear words I never heard
In the Bible.
(Keep the Customer Satisfied)
I hear that running through my head in those great times when I was being the person of integrity I want to be, yet it didn't really help my life go smoothly at all. I think I've shared this before from Isaiah 30:15; "Repentance and rest is your salvation, quietness and trust is your strength." I feel like He is telling me, "Jill, you will fuck up. Own it when it happens. Plead forgiveness, make amends, whatever is necessary! But then Let It Go. Let your heart be quiet and live in peace.
I covered this with an old photo of my first two boys and me, when they were three and five.  The beach lover is my youngest, now 14 years old and 5′ 10″!  I decided  to share some photos of them periodically, since any wisdom I have discovered is partly due to raising them. I also chatted with the sisters and anyone else I dimed out, to get their permission to share.  See, not a lost cause!