Love Limits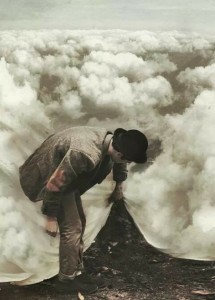 I've read a lot of people this year who say "it all comes down to love." I assume the "it" means the value of our human presence in the world. I have a love/hate relationship with this saying, as well as with the idea that only unconditional love has real value. I'm afraid that the progressive sort of non-judgmental, value-free love makes me twinge a bit.
If unconditional love is that abstract notion of indescribable affection, I believe I do know it when it comes to my children. They could not do anything that would make me stop loving them. But if one of them stole my car in the middle of the night? Yeah, I'd call the cops, love intact. You see my dilemma?
I do believe love is a powerful force, whether a verb or an abstract noun. But I don't consider it a one-dimensional entity. It can get angry. It can disagree.  It can fight.  It can say "no." Just like a verb is surrounded by subject nouns, direct objects, and the other parts of speech, the love I understand doesn't exist in a vacuum.
There is a description of what love acts like, often used in weddings, I wrote on that type of love here. Now I don't quote from Biblical scripture much anymore. As much as I believe there is amazing wisdom to be found there, I believe there is also great room for miscommunication. Like having a puzzle piece but not having the picture of the whole puzzle laid out in front of you. It won't always make sense. Not to mention the intense disagreement over interpretation that the Bible tends to engender. Anyway, I'm taking that section from 1 Corinthians 13:4-8 and adding what I believe can be supported from the whole book as well as plenty of other places in literature where truth can be found.
Love is patient…
I wrote on patience here
Patience may be called a virtue but it can also masquerade as weakness. Have you ever
put up with an annoyance beyond your human capacity and ended up actually being filled with resentment so deep that it eventually boils over and burns everyone in sight? That's not love.
Love is kind…
Damn, the Proverbs say that "a soft answer turns away wrath," but don't some situations call for a strong back that can't be pushed around? Not engaging evil with evil but getting the hell out if an abuser's fist is coming your way.
Love does not envy…
Heck yeah, don't live a life looking around at all you don't have and learn to appreciate what you do have. But why not notice what some other chap has going on in love or job or material wealth, in a way that helps us set some personal goals for our own lives?
Love does not boast, it is not proud…
It could though. It could boast or be proud for the success of a significant other or a good friend. My Momma used to say, "Don't toot your own horn, wait for someone else to do it." We can be in that second group.
Love does not dishonor others. Um… mainly, but telling the truth to a dishonorable person? They will take it as dishonor, trust me.
Love is not self-seeking…
Well, of course egomaniacal is never a good look. But love better be self-seeking on some level.  Everyone wants to be loved right? Why should anyone ask anyone else to do anything for them that they aren't willing to do for themselves? Not taking care of our own needs can make us an emotional drag on those around us.
Love is not easily angered…
Fine it shouldn't have a hair-trigger, but it will get angry. Trust me, anyone raising kids knows this one for real. I don't mean ugly anger towards a child because they aren't up to snuff, but real love of wanting what is best for our progeny. Using those strong emotions can help us to hold the line for them when they need it.
Love keeps no record of wrongs…
Well, this goes with my "nope" down below on always trusting. We have to be aware of character flaws in others. Letting someone roll all over you with continual crappy habits or attitudes helps neither them or us. It's not loving at all in that sense.
Love does not delight in evil but rejoices with the truth. Amen to this one. Love will tell the truth, and that will feel awesome, but some truths will hurt like a sonofabitch too.
It always protects, yes.
always trusts, nope.
always hopes, yes
always perseveres.
Hope and perseverance, yeah, love looks like that. But don't forget it doesn't always feel happy and fun!  Hope and perseverance can come with tears and pain, I'd say more often than not.
I don't wonder if my notions of love's definition betray the Sermon on the Mount, where in each of the gospels Jesus says to "love your enemies," for one.  That love can be summed up by not returning evil for evil, but it is one piece in the puzzle.   As the Bible also says to "love your neighbor as yourself," the combination creates a world where general protection of self in love relationships is not a sin but a loving act to all.  Self included.
My son says, "Love is everything that it's described as in 1st Corinthians. A Godly love shown to a person is only limited by that person's inability to accept it."  Absolutely my dear one, love is limited by humanity's ability to accept it.