Love's Witness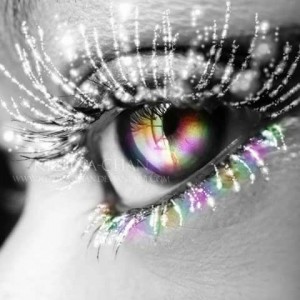 I remember thinking, "I should put my wallet back in my purse or I will find myself without cash at some point." Then the day got busy, and I wasn't going anywhere really. Until I did. I went out for groceries on the spur of the moment. I filled that big/box store cart to capacity. And still didn't remember until I was rifling around in my bag for the membership card. Oh damn. No wallet, no cards of any kind. In this case I knew at least one driver was at home so called and asked for help. The store was also selling some nice patio furniture so I sat down to wait for the man of the hour. It was either that or have someone put all that stuff up and come back and do the whole thing again tomorrow. It worked out. I believe over the years I have made many a surprise trip to deliver someone else's  forgotten items, so it wasn't much to ask. Annoying but not impossible.
The funny thing is that as I sat there I texted a few friends, all the while asking myself, why am I doing this? I knew my sarcastic friends wouldn't be sympathetic, and I wouldn't expect it! There was no hardship, just a nit in the day in a life. I remembered the child driving my wallet to me, when he was first born. I was always calling Mom or someone and telling her what he did that day that I thought was so cute, or really gross to be honest. I remember thinking it, back then,  it's like I need a witness. Does my psyche think that these things aren't really happening if I don't tell someone? I don't think so. Shades of a personality who feels more alive when sharing? Or what? I'm not sure.
I don't really remember the plot of the movie, Shall We Dance, (2004) but recall this quote by the character, Beverly Clark, played by Susan Sarandon. She was speaking to her husband, but I think it applies to all sorts of relationships.
"We need a witness to our lives. There's a billion people on the planet… I mean, what does any one life really mean? But in a marriage, you're promising to care about everything. The good things, the bad things, the terrible things, the mundane things… all of it, all of the time, every day. You're saying 'Your life will not go unnoticed because I will notice it. Your life will not go un-witnessed because I will be your witness'."
So I'm wondering if it is not just me and we all need witnesses to our lives. What are there now, about 50 widely known social media sites?  Maybe it's not a market per se but a direct line into human unmet need. I know, it makes no sense, as many of us look at social media in the presence of actual live bodies!
Joan Chittister, who is the most interesting Nun I've ever read, writes, "The willingness to form a faithful and long-standing relationship is neither a burden nor a sacrifice of self. It is the very foundation of life…The fact is that, just as we need others, the rest of the world needs us…The irony of it all is that my happiness depends on having someone to share it with, someone to seek it with, someone to examine it with, someone to survive it with, someone with whom to share the heavy lifting of life, and someone with whom to celebrate memories. Otherwise, our lives can never become as full as they are meant to be." (Happiness 2013)
Some may disagree with Ms. Chittister.  Wrecked marriages are all to common to see that state as a cure-all.  Friendships ebb and flow and change over time.  Then again, maybe those statistics are more signs that we do not commit very well?   I don't really know what "happiness" depends on either.  Seems a capricious concept in this life.  I do like the idea of making our lives full.  Not by searching for a witness, but committing to being one, since we can only control ourselves.  Jim Elliot is famous for these words, "Wherever you are, be all there." Strangely easier said than done, maybe more so with the perpetual media onslaught.
Maybe social media addiction is a sign for us, that we aren't doing the witnessing very well.   Maybe we need to take more time and effort with those that are right in front of us, and just say at times, "Your life will not go unnoticed."