Match Game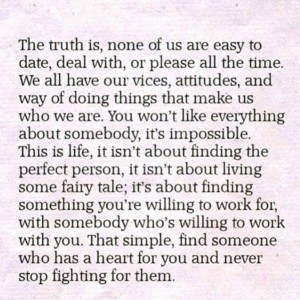 "Most people confuse their life situation with their actual life, which is an underlying flow beneath the everyday events."
Richard Rohr, Falling Upward
I've been having an ongoing discussion with friends about modern dating. Our stats are: never married, divorced over a decade, widowed at a young age and newly separated after a quarter century of marriage. Oh, this set is over forty as well. Seems like each decade brings a different perspective on dating. Priorities change over time and such. Apparently while we were married or figuring out how to be happy single, a new world called "online dating' opened up!
The reviews are mixed. I personally know of at least one lovely lady who met her current spouse online after a difficult divorce and years of traveling alone. She says online dating is just like anything else in life. You get what you make of it. Meaning, it is more trial and error than a silver bullet.
One of my younger friends, aware of my abject terror in being a single dinosaur in the modern dating jungle, basically dared me to go online and find a date. Actually her words were, "I want you to go on ten different dates this spring. You have been sheltered!" At the time I think I agreed with, "Surreee." Then I got a little tipsy one night and threw up a photo on Match. I didn't join or pay, because I wasn't thinking straight anyway. So, the next morning I had some sort of "matches," "winks" and emails. The first thing I looked at were the matches and, well, it was odd. I'm all for online shopping but…
Where did all these lonely people come from? There were so many. Come on, I'm not judging, I was there as well. It just seemed so depressing! What is wrong with us that we can't either keep relationships together or be good with the people we meet in our day-to-day lives, single or paired up?
I'm not dumb, (except why did I put that photo up?)  I know the match machine is more than photos. It was just jarring. For one, we all know photos lie. I'm all for being genuine but if you think I'm going to share my least flattering photo on a public forum? Not gonna happen.
Plus, being old school, I recall the times that I have been drawn to a man usually had something more to do with his presence than looks. You can't get that from a photo. Not only that but, "Pretty is as pretty does," ya know. Ok, fine, the photo is the intro, hence the trial and error meet ups that follow.
I started to think of what I'd write if I did make a profile and realized I'd scare everyone off. Number one, if you are divorced because you left your wife and kids and want to blame it all on her, not gonna get any traction with me. Never been married, and your last girlfriend is the age of one of my sons? No go. Don't like kids? No. Have a bunch of kids? No. Don't have a job? No. Don't like ice cream? No. Omg! The list is endless! It's like the whole idea of listing requirements changes me into a judgmental freak.
Chips and salsa! (Better than Shit! Right?)  I don't think I could do it. How could I even clear my mind enough to see the heart and soul of the human in front of me? And, If I'm feeling like a raging judgmental freak, I would also feel like I was in the hot seat. Does she like what I like? Is she too smart or too dumb for me? Conservative or liberal? Vegan or Paleo? Saver or spender? Runner or couch potato? Snorer? Farter? Religion? Astrology? Magic? Holy mackerel is it a date or a job interview?
Yes, I took the photo down and realized I am not in the right place for a match machine. I'm still separated, even though my husband has been gone for almost two years. My youngest son is still royally pissed that his father and I are getting a divorce. He cannot comprehend how we could torpedo his life with our problems. And I am newly in absolute awe of all the single Moms in the world who have rocked this role. I thought homeschooling three boys was hard! Being the only adult in a child's life, almost 24-7? Definitely a whole new ballgame. I'm exhausted and insecure and downright afraid of failing him at times.
As much as I'd welcome a supportive arm… I think I will keep my circle small. Be grateful for all those I have who support me already and let the match machine go on without me.
For those ready to go all in, here's a song for your profile.  Best of luck!