Nuance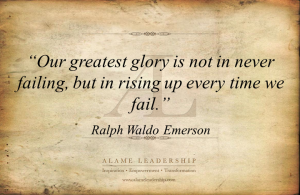 I told my brother-in-law that I don't like universal statements because they all break down at some point. He said, "you just made one." Wow. So as much as I am guilty of it, I still don't like them and will work to stop repeating them.
I came across a Wayne Dyer quote online the other day and it did not sit right with me. It reads, "Everything you do is based on the choices you make. It's not your parents, your past relationships, your job, the economy, the weather, an argument, or your age that is to blame. You and only you are responsible for every decision and every choice you make. Period." So here is me, trying to puzzle out why it pissed me off.
People I respect chimed in and tried to explain to me why there was no reason to be annoyed with the quote. And every time I go back and read it, I think, "what the hell, Jill, that makes perfect sense."
I remember using words not to far from these over the years of raising boys. If I heard an excuse for bad behavior that sounded anything like, "he ____(blank) so I ____(blank.)".     I responded with, "you are in charge of what you do, no matter what he does."   Here is another scenario, kid says, "I had no choice," (after lying his ass off). Mom says, "you made a choice to lie."   I am also one to agree that life is a string of issues and problems, and how we choose to react to them is more important than what is actually happening.  As a general rule, not universally, lol.
So I must be fully on board with the actual words of the quote. As individuals we are responsible for every choice and decision we make…agreed. I'm thinking now that a truthful adage; when held alone, can be a dangerous weapon in the real world of relationships.  Maybe that is what irritated me.  It can be described as, "black and white thinking, or  "linear thinking."   It is a definite requirement in the early child-rearing years. Make it simple, be concise, be matter-of-fact. "Baby, if you lie, you get in trouble. Period."
Conversely, I remember using the following words with my older kids, or maybe it was one of their friends, when my youngest child was underfoot, "can we keep this discussion under wraps until your brother is not in the room, he cannot comprehend nuance yet!" At that point, the youngest was still in the angelic stage of pre-puberty. I believe children need linears, they need black and white definitions, they need clear directions and basic truths and not too much information.  But once a child hits puberty, those days should end.
So it must be the nuances that I was thinking about, not the actual words of the quote. The possibility that someone who holds tightly to an adage or truth, will take it too far at some point.  In this particular case, Mr. D.  did not say anything wrong, but there is the possibility of an underlying miscommunication. That some people will stretch this to believe that not only are you "responsible for your choices" but wherever you end up is because of the decisions you have made over time.  Sure, that is partly true, but just partly.
Maybe most people don't make that jump, but haven't you heard it happen? Haven't you heard someone proclaim, upon seeing a homeless person out by the road with a cardboard sign, "she must be on drugs." Or maybe not say it out loud but you can see the wheels turning, "I wonder what he DID, to end up like that?" The missing nuance is that maybe life hit her like a jack-hammer and she hasn't figured out how to bounce back just yet.
Here is a goofball example that may work. My car is a mess. Inside and out. Every car I've ever had since my first child was born has been a mess. I was raised to take care of my stuff, to fix what gets broken. What happened was that when I started raising kids, I found it to be the hardest thing I ever did. I also discovered a pool of anger in my gut that could blow at any time. So I made a choice. A choice to let some things go, in my practical daily life, so I could have the emotional energy to be the Mom. I wanted to be able to absorb emotional tirades instead of escalating them. Not to mention the little thing of catching sleep whenever I could. I needed ways to defy the anger and have happiness in my house. So, it must be the blame part of WD's statement that bugs me. Because according to him, you can look at my car and believe that I am a slob. Yes, I made a choice to let it go, but not because I'm a slob. I'd do it again in a heartbeat. Basically, I make enough dumbass choices that the idea of being judged when I rocked it tends to piss me off.
Not only that, but a person can make the most excellent decisions for a lifetime and still end up in the crapper at times. (That wasn't a universal statement, right?) Here's one, you see someone you know, a seriously in debt, college educated kid working as a cashier at target. Do you say, "hello, how are you?" but walk away thinking, wow what a fail. Or does it cross your mind that he hadn't found his place yet, he couldn't find his dream job right out of college, and his choice was to WORK and keep looking instead of complaining that college was wasted. Maybe he made all the right choices for what he had available at the time. Maybe it's the innate call to condemnation that I dislike about the quote?
Let's look at his point about "parents, relationships, jobs, economy, weather, arguments, age." I agree, don't blame those things, that will just keep you stuck, but don't we need to look at the effect some of those people and situations have had on our spirits? Don't all the things that life throws at us, have some cause in informing our choices, as well as giving us little choice at certain times?
Looks like I'm back to my last line of thinking, there are no guarantees. So, do your best, make the best choice you can with what you have to work with, and give each other a break in the meantime.
1 Samuel 10:7 HCSB
"When these signs have happened to you, do whatever your circumstances require because God is with you."
(Heart photo – justjoyministries.com)