Take Heed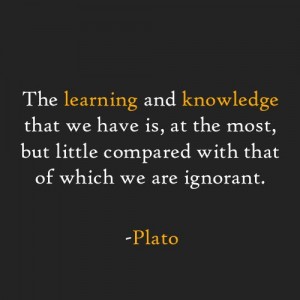 When my third child, Bryson, was born, the other two boys were eight and six. One day the oldest came to me and said, "I know Bryson is the most important person in the family right now…" I don't know what he was going to say because I didn't let him finish! I explained that Bryson needed the most time and attention because he was a baby, not because he was more valuable than anyone else in the family. Recently, at fourteen, Bryson said something similar about the eldest! "Mom, he is getting what he wants and no one cares how I feel about it!"
So, what is really true? In a family, can everyone get what they want or feel they need at all times? Give me a minute to explain, and I'll get back to that.
I am so sick of identity politics, right and left. It reminds me of my children having verbal sparring matches where in the end everyone was in trouble. Um, that was in the elementary ages, they don't do that anymore.  My friend Mo Thomas's words point to the underlying issue,  "It's so much easier to dismiss a label than to dismiss a person." Yes, labeling takes our individual humanity away and makes crudeness come easier. I decided to let Jon Stewart speak to the hypocrisy of the left, since the outcome of the election. (Yes, I am using left and right as labels for simplicity's sake, concerning general policies, not people.) As for those whose views fall on the right side, you are wrong too. Please do not do the thing that the President himself did to bring disdain down on his character. Please?
http://www.cbsnews.com/news/jon-stewart-the-daily-show-former-host-election-2016-donald-trump-republicans/
I have heard many cries of individuals. I see that you love your people and want to see them treated fairly. You fear for the quality of their lives, or your own. You despise the ones who would treat them poorly. You detest inequality. I'm saying to you now that the people who voted for the current President, genuinely believe that the state does not have the answer to individual situations. My friend Zach Vandermeer puts it this way in a partial definition of socialism:
"By appealing to the authority of the State to rule on behalf of the "common good," which is the collective that trumps the individual, socialism makes the rank absence of Self the objective. Thus, it is necessarily, inexorably, about the categorical elimination–not limitation– of opportunity."  Of course I cannot speak for those in the higher echelons of power, only the man and woman on the street that have thought this through. There is reason behind it. You may not agree with the larger picture but it is not just rhetoric for many.
I also don't claim to know all the ins and outs of governance! But I know people. Dismissing opinions out of hand with arrogance and name-calling is a great way to create defensive walls and disconnection.
An example of where I struggle would be in my personal distaste for institutionalized religion. I do not believe in the underlying ideology of power and control. This has been a hard lesson for me, many of my dearest people are involved in organized religion in a way I will never be again. I will not let this issue divide us if I can help it. Here is one of those spots where labeling shows its ugly face. You can call me a believer or Christian if you want but by my own words I don't fit that label as it is used in the wider world.
You know I am all for the expression of emotion as well, right?  I believe I recently admitted to coming across as a wee bit scary to friends and family when I am passionate about a subject.  I am speaking to an issue that I haven't fully conquered!  If I get temperamental over an issue, oh my word, do I need to keep my mouth shut until I'm in control of those emotions! The fact is that humans who are in an overwhelmed emotional state will speak out of turn.  At those times we can't see blind spots of reason or even kindness that lay directly in front of us. I'd say it is emotion that is driving the worst of the rhetoric we are seeing in America. Fear. Confusion. Love. Hate.
Let me ask you as I did my children, if you abhor a person's words, will returning venom for venom have any impact? Will it? Or is it simply a release of those more powerful emotions?
Is it possible that zeal for a single issue can make you blind to the larger picture of that issue; or blind to any other issue at all?
As to my earlier question, does everyone in a family get what they feel they need or want at all times? No. I'm sorry, but no. As I explained to my older son, his value did not change, when my time was spent with his baby brother.  Everyone in a nation will not get what they feel they need at all times either. Sincerely, the value we place on marginalized individuals will not always be rectified by better circumstances for that individual. Some things will financially cost you more than they do me and vice versa.  Some opportunities will be gained or lost by time and chance. Liberty and equality do not mean across the board uniformity.
I do not advocate a lessening in anyone's passion for what they believe in. Nor do I claim that there is perfect equality in the US, by any means. I do believe we are all responsible for the words we say and actions we take, maybe even more so in a public forum.  Reasonable people disagree. I don't know if it is plain arrogance or the sea of emotion that arises, but "reasonable" seems missing since the election. Of course not every person on the planet is reasonable, but many are.
I have seen some friends of mine using diplomacy in discussions. Tact, sensitivity, delicacy, thoughtfulness, prudence. Possibly devaluing contentions of their friends, yet valuing the personhood of those who state them. Carry on, you are who I will listen to, whether I agree or not.
"It's a universal law– intolerance is the first sign of an inadequate education. An ill-educated person behaves with arrogant impatience, whereas truly profound education breeds humility."
Aleksandr Solzhenitsyn