The Cross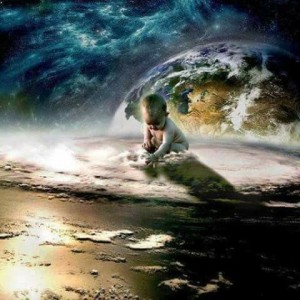 "Here comes Peter Cottontail, hopping down the bunny trail, hippity, hoppity, Easter's on its way." That song and chocolate bunnies are my most prevalent childhood memories of Easter. Another strong memory is from my late teens, waking up with a pile of friends and a Southern Comfort hangover on Easter Sunday. One of my friends was leaving for church, and gave a quick explanation. "Wait, somebody died?" is what I remember thinking.
Later, after marriage and involvement in church attendance I learned the theory of Penal Substitutionary Atonement. (PSA- leaning more towards punishment.) Having an underlying theory of atonement, as I later found out, is typical for American churches.  But, they only teach the theory they like. Turns out that there are at least seven theories (leaning more on law or on love as opposed to punishment, like that found in PSA) on the what and why of Christ's death and the reconciliation between God and humankind. It still pisses me off that the denominations don't teach all the theories. If they are so sure their theory is the "correct" one, why worry about sharing them all? I'm still looking into it for myself. (It is what I hate about the news too, just tell us what happened, for cripe's sake, not what to think!)
At this point, I believe that there was a death and resurrection that opened a door for connection between humans and God. That some sort of atonement occurred. In modern day thinking, the idea of atonement in general is to make reparations for a wrong that has been done.
But, there is a world of difference between someone coming to you in love to make a willful atonement and someone being afraid of punishment, so going ahead and saying sorry, right?
The website Word Histories adds these details for the word atonement:
"Atonement is from at one and the suffix –ment, influenced by medieval Latin adunamentum, meaning unity, and by the earlier word onement, from an obsolete verb one meaning to unite."
It makes sense that the greater goal of atonement is unity, to be as one. As individuals, we cannot have unity when there is a breach between us. Sometimes that means someone has to atone. Although I do believe that there can be unity in disagreement, to a point, in this day and age of extreme opinions and disagreement, unity seems implausible. How can people have unity when they fundamentally disagree on basic worldviews? Sadly, we can't have unity with all people. But we can always have mercy.
I believe that the Cross celebrated at Easter time was an act of mercy. Not a guarantee for a pleasant or worry free life. No agreement with us, as free agents, to do whatever we want without natural consequences. And, also, no cause for arrogance. Rather, I see it as an open door, a loving hand, a possibility. Mercy as an act of love.
In the New International Version (NIV) of the Bible, 1 Corinthians 13:4-8 defines love as follows:
"Love is patient and kind; love does not envy or boast; it is not arrogant or rude. It does not insist on its own way; it is not irritable or resentful; it does not rejoice at wrongdoing, but rejoices with the truth. Love bears all things, believes all things, hopes all things, endures all things."  If this were a prescriptive command, we'd all be in big trouble. Maybe it is a way to recognize love when we see it?
In the New American Standard Bible (NASB) translation, verse 5 is written like this: "[love] does not act unbecomingly; it does not seek its own, is not provoked, does not take into account a wrong suffered…"
Whoa, wait a minute! I don't know a single soul who doesn't count wrongs in some fashion. To be honest, I try to be a person who doesn't suffer any fools.  I've decided that "suffering a fool" could mean that I offer grace in the face of wrongs, instead of punishment. That it is not a call to lay down for a fool's game. But a reminder that unity cannot be achieved with a fool, but I can be loving in the face of foolishness.  A lack of unity is pain in and of itself. No need to stay for punishment.
Grace in the form of love.  A model towards unity I can attempt to emulate.  Whether Easter comes with a shot of Southern Comfort or a boatload of chocolate are purely incidentals.
That is my current theory of The Atonement.