Utterance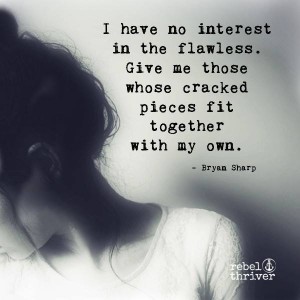 "Woe unto you, scribes and Pharisees, hypocrites! for ye are like unto whited sepulchres, which indeed appear beautiful outward, but are within full of dead men's bones, and of all uncleanness."
Matthew 23:27
"Darlin', you give love a bad name." That song line has been running through my head for a few days now. And it is not because I listen to the "oldies" station, but I met someone online that encapsulates it so well. Normally I enjoy it when I get comments on my blog posts, whether a person agrees with me or not. Conversation makes me happy.
However, a particular exchange I experienced recently was more heart-rending than happy. I am a former conservative thinking Christian (with all the baggage that entails) and faced a variant of my former self.
A commenter asked me why I said "Bad words," and I gave a five-part answer, the short version you know? I have somewhat matured over time into having reasons for what I do and what I say. I no longer "subordinate myself to an ideal." (Zach, I will always love that quote.) I also try not to follow a way of thinking because it is popular or smart-sounding or even because it is what I was taught as a child. In no way does this make me think I am "right" about it all either, but, rather, there are reasons for what I say and how I say it. I also fully grant that sometimes my reason is "because I want to," but as a free woman in a free country who believes in a free will granting God, I have no problem with that reason. I actually have a goal to live ALL DAY, EVERYDAY with that reason, eventually.
After I answered his question, (no mention was made of the content of the post otherwise, the question was only about why I used bad words.), he said, "If you are indeed a Christian– Your answer sends up a red flag for a seeming lack of concern for God's will and His opinion about your use of inappropriate language. I suspect that there are other areas of your life with the same lack of concern or interest regarding His will. Even something like "I know it's wrong and I have been praying about it" indicates life and a Godly approach instead of a personal choice to not change your behavior under the guise of "genuineness". You should seek to be genuinely holy and abiding in Him."
Whiskey, tango, foxtrot, please Lord tell me I was never that bad! Just how many times did he insult me in those few sentences? Language? You have got to be kidding me. We aren't talking here about hate speech, abuse, slander or incessant complaining. It was a word. A word used as an expression of emotion. I could have said, "wow," or "crimeny" or "buggers" or "dagnabit." But I said, "fuck." I chose that word to convey strong emotion. Anger, despair, confusion!
Ever hear the joke about southern women who say, "Bless your heart," but really mean, "You are an idiot." I've had to translate plenty when people don't say what they REALLY mean. Sounding saccharine has no value to me, especially when used to lie, cheat, steal or insult.
The second distressing part is that the commenter chose to focus on my language when there was much more at stake. The whole reason  for the harsh language was the nature of the difficulty I described. Can you imagine, telling someone how  you are heart- broken over an issue and they just don't like how you expressed it? Instead of offering compassion at the needed moment? This to me is where human connection dies and despair can enter. Despair. The last thing a person claiming closeness to God should want to communicate. The gospel posse over at "chiefsinner.org" puts it something like this, that the gospel is not about a list of things one does "for" God but a focus on what God has done for us."   Check them out.
I did try to gently convey that I thought his focus was way off not to mention down right insulting. He responded with another list, of things I needed in my life. I finally just said, "You don't know me and I'm not interested in your opinion of me." But boy, do I have a list for him.
Proverbs 6:16-19
There are six things the Lord hates, seven that are detestable to him:
-haughty eyes,
-a lying tongue,
-hands that shed innocent blood, -a heart that devises wicked schemes,
-feet that are quick to rush into evil,
-a false witness who pours out lies and
-a person who stirs up conflict in the community.
"It's a universal law– intolerance is the first sign of an inadequate education. An ill-educated person behaves with arrogant impatience, whereas truly profound education breeds humility."
Aleksandr Solzhenitsyn