You are Enough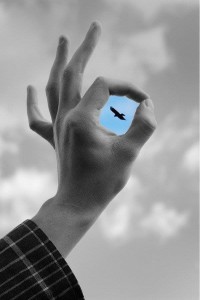 My friend likes to repeat the mantra to the ladies she loves, "You are enough." In an earlier post I emphatically stated that I don't buy into the "anyone can do and be anything" extreme part of the self-help, positive thinking community. But I also don't buy into pigeonholes. This includes labels, type-casting, hard and fast lines, roles, stereotypes, normality, etc. Remember the sweet chick on the Ellen show a few years back that had us all in stitches? "Ellen, I love Jesus but I drink a little." That is the theology I'm talking about. (No, I'm not saying everyone should drink, it's a metaphor.). My other friend showed me a new t-shirt line in which I need to buy stock, they sell,  "I love Jesus, but I cuss a little," T-shirts.
My point is, why do things need to be "either, or" so often, instead of "both, and?" Or, "some, but not all?" Or "no thanks, but you go right ahead"?
Now, I truly do believe in the reality of dichotomies. That some ideas are factually polar opposites. That some beliefs, to be held, must make other concepts false.  Under religious pluralism, for example, if the belief is that Jesus is the "only way" to God, it is logically irrational to say that there are many ways to God or heaven or whatever.  Sometimes we can't have it both ways.  A tautology is another good example, to be true, it has to have logical consistency.
But people aren't tautologies and life isn't a formula. We are organisms; living, breathing miracles wandering the earth, beings whom no one can really figure out where the hell we came from. When it comes to people, I like to dwell in the "in-between." Forget "Good enough" or "Not-good-enough," just BE enough.
Seriously, sometimes I am happy, but other times I'm angry. I don't need to define myself as an "angry person," or a "happy person." I can be politically right and politically left, smart and dumb, pretty and ugly, sick and well. A friend of mine described himself to me once by saying, "I'm a drunk and an addict." I say no. You are a man who drinks too much and smokes too much weed.  Why don't you stop identifying yourself by your weaknesses and make a decision? Is this what you want in your life?   Other people are hurt, broken, and scarred, but that is not all we are.
There are also people with disabilities.  Don't even get me started on the dearth of character it takes for another sentient being to NOT be able to look at a person who has been historically labeled, "less-than enough" because of the challenges he or she was born with. What the hell? Chronic illnesses? Deep emotional scars? Trauma? Anyone NOT dealing with major responsibilities such as those should be lifting those who are dealing with them high above their shoulders and cheering them on. What, do you think you earned your fantastic DNA, or your whip-smart brain, or musical talent? It's called common grace, and although you can fan it into flame or smother it with a blanket, it was still gifted to you, free of charge.
I'd say the rubber meets the road because some stereotypes, which is what pigeon-holing is,  have a "patient zero" and labels spiral out of control from there.  Meaning, a place or person where it started, like a virus.
But that is not my next point, which is, that value and character are a breed apart. If you ACT like an ass, that's nothing to smile about, but it only MAKES you one if you continue speaking assholian, ad nauseum. Or, if you never repent and apologize, for the times you inevitably do act like an ass. Because, truly, who here isn't guilty of that? Repentance isn't some half-hearted apology. It is being truly sorrowful for a fault or an injury to another, or even to ourselves, in a way that makes you disposed to change that thing you were wrong about.
So next time someone tells me, "I'm not good enough," I will share my friends wisdom and say, "Forget good, you are enough."
"Do not despise these small beginnings, for the LORD rejoices to see the work begin, to see the plumb line in Zerubbabel's hand."
Zechariah 4:10
(photos by Colors for You, check out their FB page)