Love Stinks?
When I was a girl I loved a boy. And I mean The Police kind of love where, "Everything little thing [he did was] magic." I liked him, not just when he was smart or funny or kind. I liked him when he was sad, I liked him when he was angry. Truth be told though, I didn't want to sleep with him.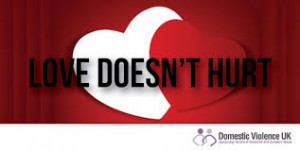 Actually, if you ask my high school dates, I didn't want to sleep with anybody else either.  In hindsight, I was just a late bloomer.  At the time, I really wondered if there was something wrong with me, as a woman.  Looking back now, I know I DID love him, according to what I now know and believe true love to be.  During that time,  I was also getting ready to move out into the world after high school and was scared shitless.  I intuitively knew the path laid out for me probably would not work for me, but I didn't know how to get off the path.  I was afraid of a major voice in my life that was convinced this guy wasn't right for me, and that "the path" was. So I doubted the arms of love as a great place to learn and grow as well as my own intuition. I had picked up the cultural idea that being in love meant that you were willing to do anything for the other person.  I concluded that I was not "in love" with him.  Make a long story short(ish),  I told him I loved him but wasn't "in love" with him.  I cried for days because that was an awful experience, but I kept on the path that was laid out for me.
Years later, I met the guy I eventually married and I totally wanted to sleep with him. I felt all crazy about him and assumed that this must be love! During that crazy-about-him time, (all hindsight here, people) I didn't like him when he was mad and I didn't like him when he was sad. In fact, any time he did anything or said anything I didn't like, I metaphorically closed my eyes and garnered up that "in love" feeling, instead of really thinking about our compatibility. Over the years, we grew up a bit. We had children, we worked at the marriage, but it was not to be a forever thing.
What is the divorce rate now, 50%? Second marriages ending in divorce, 67%. Third marriages, 73%? (McKinley Irvin Family Law) I'm not even talking about love relationships outside of marriage, because I have little context for those, but I know plenty of people who have Fallen In Love, then Out a few months later.
So, I really hate the expression, "fall in love." I wonder why we can't say, "We felt a spark," or "We fell in lust," or something more accurate, at least when you first meet someone. I'm guessing that no one ever got married, or into a relationship, without being hot for the chick or dude, such as the case may be. But it's just not enough. It says to me, if you can "fall in," you can also "fall out."
IMO, my husband and I didn't "fall out of love," with each other. We just didn't love each other well. We were young, so hadn't yet mastered the art of loving ourselves well either. I now know that that is step one. If we don't see our own unique value, and aren't aware of our own unique bullshit, how can we value and forgive those things in someone else? I always thought my husband and I would figure it out eventually and it was good to be committed for life, since we were slow learners. We didn't.  I am not ashamed of my past or my marital failure.  I am grateful for those years.  I was privileged to raise three kids full-time and develop more of a self-aware personal identity.
So, once we are loving ourselves properly, then we can love someone else. I'm talking about love as a verb here. Showing kindness, appreciation, deep human to human valuing and connection, physical, emotional, spiritual, and mental. Patience with the bullshit. Acceptance of differences. Honor, protection, trust, perseverance. Love doesn't stink, it's just more than feelings. I think we need it all. The emotions and the verbs. That's the magic I'm talking about. I don't know if I will ever marry again, but if I find one whose magic I love, and he loves mine? Whose bullshit I see and forgive and vice versa? I may just climb in the poor bastard's pocket and never leave.
Love Stinks?* No, no!
*J. Geils Band
1 Corinthians 13:4-7 Love is patient, love is kind. It does not envy, it does not boast, it is not proud.  It does not dishonor others, it is not self-seeking, it is not easily angered, it keeps no record of wrongs. Love does not delight in evil but rejoices with the truth.  It always protects, always trusts, always hopes, always perseveres.