Honesty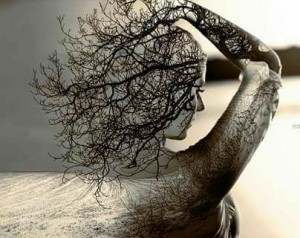 I really hate winter, and find myself hibernating quite a bit. One way I cope is to re-watch some of my favorite movies. Last week was Braveheart. I particularly like it as it is based on the true story of the warrior William Wallace. It reminds me of the American Revolution, and man's quest for Freedom.
After that I watched "The Adjustment Bureau," which is a fun romp dealing with some sort of Divine Determinism. The lead character's determination to be free, such as it was, was cool.
So, what does it mean to be free? In Braveheart, the Scots did not want to be ruled by the English. In the American Revolution the colonists did not want to be ruled by the Crown. In the Adjustment Bureau, the hero did not want to have his life pre-determined for him. No one I know wants to be kept in a circumstance against their will. I'm not really thinking of those fundamental views of freedom but more an internal freedom.
Friedrich Nietzsche, sometimes portrayed as being a nihilist (existence is senseless and useless), but really a typical philosopher searching  for meaning, said that "Freedom is the will to be responsible to ourselves." Hmm, what could that possibly mean? Nietzsche is a tough customer, as he shared ideas as they came to him and like most of us, changed his thoughts and meaning over time.  He finished that particular quote with, "It is to preserve the distance which separates us from other men. To grow more indifferent to hardship, to severity, to privation, and even to life itself." Well, indifference to life?  Maybe that is where his nihilist label came from.
William Paul Young, the author of The Shack, speaks a lot about honesty being the basis of internal freedom. He took many hits from this novel as part of his portrayal of God is as a black woman. He said he did not want his grandkids growing up with "Plato's white, grandfatherly God."
(http://www.christianitytoday.com/ct/2013/march/love-shack.html)
I heard Mr. Young speak years ago and was very moved by his countenance of freedom, I'll call it. He described some horrendous childhood abuse. He described a life lived in hiding his history and becoming a deceiver to everyone around him. He described the damage and pain he had created on up to the counseling and amends he walked through afterwards.  He vowed not to hold secrets and said he was experiencing life as a free man, "not at war with himself."
It seems to me Mr. Young experienced the idea of freedom as being free from something and Neitzche's quote is being free to something. One's true self.
I'd say we are free from something when we do not blame others for how we feel. Ah blame, so much more fun to point a finger at someone who has displeased me than to walk through my own emotions. Not that relational issues can't make us feel hurt or angry, but that the responsibility lies in walking through the emotions and eventually letting them go. Essentially, believing that no one has the power to make anyone feel less than, without his permission.
Personal truth-telling, being free from lies fits both men's definitions. Like Mr. Young, I believe there is an immense feeling of freedom when one has nothing to hide. I believe he walked through the common problem of needing to learn to be honest with himself over his own weaknesses and faults and came out free.
I've never done an in-depth study of Neitzche or any other philosopher.  I pick up things here and there and enjoy how it sparks my thinking.  Being responsible for ourselves?  Absolutely a freedom call, because if we aren't, we would be under the control of another, and that's not freedom.
That's enough thinking for today, freedom means allowing joy in our lives, you can quote me on that.