Mouths of Babes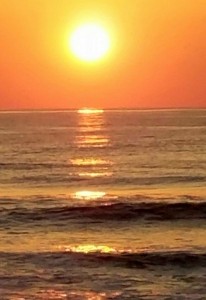 My thirteen year-old child told me the reason math should not be a part of his school curriculum is in the "nature of what they ask you to do." He said that anything that directs you with "problems to solve" is a bad idea. It tickled me so much I just told him that he needed to channel Vanilla Ice and played the song for him. The one where he sings, "If there is a problem, Yo, I'll solve it." I'm afraid he wasn't terribly amused but he did finish his math lesson. Reminds me of his response to me, I think he was around six or so, when I had listed his chores for the day and he said in all seriousness, "Mom, God created me to play and eat dessert!" God I love that kid! I'm praying for him that as he learns the value in being a problem solver, he will also keep the joy of playing and having fun. My older son suggested I work a little harder to teach his brother how to "get into work mode." Of course I reminded him of the hours of deck discussions the two of us had over the math lessons when he was middle-school age. There is some magical process at that time in life where a kid has to face up to doing the things that don't interest him, without going stark-raving mad.
I was actually terrible at this when I was that age. My buddy in seventh grade watched me haul fifty pounds of school books into his house and said, "What are you doing all that for?" Well hell, I had no idea except it was expected of me by my parents. To make good grades in school was the family plan. I'm sure they wanted me to be educated but somehow I thought it was all about the grades. I did comply, mainly. But that plan didn't help me when I got to college and couldn't string together a coherent thought. I failed miserably in academia.
But my friend's words always stuck with me. "Why are you doing that?" Over the years it morphed into, "Why are you thinking that?" Ha! Today it could be, "Why are you sharing that?" Because I want to is my only reasoning. So my plan with my youngest is not really to teach him how to get into "work mode." It's more along the lines of getting him to ask himself, "What do I want?" Not just what he wants to "do" in life, but deeper. I wish to somehow show him the connection between effort in the small things that will lead him to what he wants.  It's a tough one for me because I'd rather ponder ideas than bring in the bacon. One thing he is for sure getting from me is that learning is a life long process.
I'm hoping to channel Paul and somehow teach this lesson as well:
" I know what it is to be in need, and I know what it is to have plenty. I have learned the secret of being content in any and every situation, whether well fed or hungry, whether living in plenty or in want. I can do all this through him who gives me strength. (Philippians 4:12-13)
I'm choosing to believe that joy is possible even during the times of pain or scut work that we all must pass through.  Would love him to catch that awareness.   Next math lesson, I'll let him pick the background music and see if that helps.