Puppies
A man goes to a psychiatrist and explains his issue.  "Doc, I don't know what's wrong with me, whenever I go into a grocery store, all I want is the dog food.  My tongue salivates and I can't even remember why I'm there!"  "That's very unusual," the doctor states, "How long has this been happening?"  The man replies, "Ever since I was a puppy."
(Anonymous)
I was thinking about this story today as I walked my dog.  Well, she walked me.  She was born into a hunting family, taught from day one to follow her nose.  Her days were off leash on a farm, or in a kennel.  To this day if it smells good to her she will find it and eat it.  Even if it's plastic, or wood, or clothing.  Being a house pet is an adjustment she still hasn't quite made.  In fact, after that long walk I came in to find my winter coat in tatters, I had made the error of leaving gum in the pocket.  My son says all dogs live by their noses so it isn't just her, but a bit of owner error in training.  Highly possible, but not the point.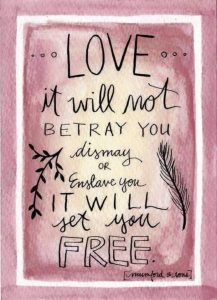 My math Professor is a genius.  The way her mind catalogs numbers and theories and logic is amazing.  But, as a student, my experience with her is less than stellar.  I don't know how many times I've thought, "What is she getting at now?" Look,  it's totally possible that I was placed in something over my current numerate-ness and her assumption is that her students are on her level, so there's that.
For me, when I realized, over time and interpersonal relational difficulty, that others' experience of me, was not what I wanted it to be, it was up to me to change, not them.  I just think the puppy analogy is fun.  The man's not really a puppy, right?  But his response is coming from a place that he either is not aware of or doesn't think he has control of.   Just like me, I'm sure my math teacher would be dismayed to realize that a student of hers cannot follow what she means to convey.  And like I said before, it's not about her.  She's just an example that one can be brilliant yet convey something that opposes what they wish to convey.  
Many years were spent in shame over it all, like something is just wrong with me.  Ah, the trickster shame.  Shame just makes it worse.  It hides the fact that deficiencies are part and parcel of the human reality.  Not something to fret over and hide from and feel bad about but something to face. Head on. Perfectionism is shame's brother and they work together to hinder growth.  It says, if I could just do this right, I'll be ok.  Oh damn, maybe it's not a puppy but a litter.  So many brothers; fear, acceptance from others, coping methods, mental illness.  Puppies galore.  
This particular memory always pops up when I lament the ways of the puppy.  I was a young Mom and my toddler got his finger smashed in an extremely heavy door, in public.  I know I tried to console him, but I also worked hard to scuttle him and all of our stuff outside to the car where all those people couldn't hear him wail.  You know how our culture hates a noisy child.  Looking back I wish I had just dropped everything and held him.  I wonder now if that is what the mystics call, "living in the present." Being able to shut down every voice from the arena and just deal with what is right in front of me, no matter what it is.  I like this goal.  It's not, "do better next time because I sucked last time (past shame)." It's not, "I must get this right, because if I don't, a. or b. or c. could happen (future fear)."  It's just real.  Living inside the moments even if it is a moment of sadness, or confusion, or anger.  So, what I said earlier about shame and perfectionism, they are examples of not really living in the present as well.  They are life in some idealized world in our heads I guess.  
That all being said, I love my puppy.  She did what she could, when she could.  There is really nothing wrong with her.  But I must integrate her into my present reality, and some of her ways…the time for them is past.
"We got language so we can't communicate." The Miracle of Joey Ramone, U2