Say What?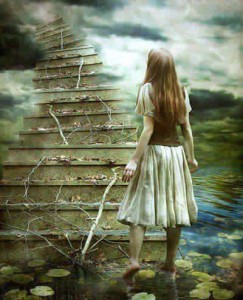 What the what?  My brother-in-law uses this expression quite often.  I think it is because he doesn't want to sound crass like me.  Whatever the reason, I love it.  It's for those times when we witness someone saying or doing some odd thing and we just can't fathom why.  Happens daily to most of us.
I have three boys, whom I have home-schooled their entire lives.  They are now 21, 19, and 13.  I made quite a few Mom friends over the years and I can't tell you the number of times I have heard the expression, "Why did he/she do THAT?"   It cracks me up because there is a simple answer, the kid just thought "it" sounded like a good idea at the time.  I remember my Dad asking me the same question, "Why did you do that?!?"   I actually remember drawing a complete blank at those times because I really had no earthly idea why I did much of anything as a kid.
Now I love the question, "Why."  It drives my friends crazy for sure, when I'm digging into their psyches and making them ask the hard questions.  Thankfully, I have a few friends whom I can trust to dig me up as well.  It's bonkers, really, when we don't ask the questions.  We ask the kids when they are basically in the stage of discovery, finding out their "whys" by trial and error (as they should be) yet we quit asking ourselves once the so-called "adult" stage kicks in.  "Why" can really be a prescription for the maturing process of life. The new noun turned to a verb is "adulting." I hate to tell you, but the "adulting" process starts at birth and ends at death.  Life is learning.
Some people get all stressed out from the constant activity of American life,  but don't stop and ask, "is this really necessary?"   Or we get all pissed off because we hate the direction of our job, or a relationship, or living arrangements or financial status or physicality or whatever.  Maybe the anger is a cue for us to stop and just think about it.  Ask ourselves, "what do I want?"  Maybe we sometimes need to ask why in the moment.  Or maybe daily,  monthly or yearly.  Perhaps we should ask, "What the what?" for ourselves alone.  And asking for others? We need to cut that shit out.  It doesn't really matter why other people do what they do, it's my life that I have control of.  I'll freely admit, I'll be 48 this year and there are some areas I'm just getting started on.  There are other areas that I still have the child-like response of, "Well it seemed like a good idea at the time."  As long as I learn as I go…I'm good with it.
"But the fruit of the Spirit is love, joy, peace, forbearance, kindness, goodness, faithfulness, gentleness and self-control. Against such things there is no law."  Galatians 5:22-23