Voices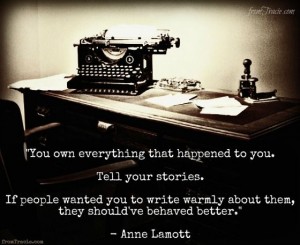 My voice feels shaky today. I do consider myself a writer. But I don't make things up, basically share thoughts. It's easier in writing. Shades of a shy childhood maybe? I try to keep it conversational. I'm no expert. I truly believe in freedom of choice and live and let live.
I have shared a few expressions that my Dad passed along at the dinner table when I was young. One was, "Your personal liberty to swing your arms ends just where my nose begins." Apparently lawyers and orators have used this expression since the early 1900's. Dad likes to share wisdom, maybe I got that gene from him.
I've written a lot about the damage we cause ourselves when we are not emotionally honest from the deepest places. I completely understand how we end up bullshitting ourselves and try to offer encouragement instead of judgement. Because I've been there, and I've done that. BS-ing myself, I mean.
On the other hand, consistent emotional dishonesty is a deal breaker no matter who is offering it up. Compassion for the hurting is an awesome trait. Letting compassion carry us down a trail of BS is a nonstarter. Don't do it. Yes, I've learned this one the hard way as well.
Another washout is covering up for someone else's bullshit. Additionally, knowing full well that someone is hiding the truth and turning a blind-eye to it reeks.  I can't take it.
I've been told that is not my place to opine on any situation that does not directly involve me.  I call BS.  What is the point of being here if I have no impact?  I will err, for sure, but when someone comes to me, I will respond.  I'd rather err on the side of mercy and truth than sit idly by.
I shared a little bit about my eyes-wide-open attempt to shed light on a toxic situation in my former church. Specifically, I was hit with a wall of denial and reputation protection so hard it knocked me off my feet. The basis of a Christian life is not attending church. It is confession, repentance and forgiveness. We all know that no one is perfect. Choosing not to humbly admit to those acts and facts, when they occur, flies in the face of the entire point.
Lately I've seen that the surrounding adults, who chose reputation protection or blindness above and beyond facing reality, set a precedent for the next generation.   The  young folks who saw this were shown that they could do what they wanted, how they wanted, whenever they wanted and get away with it. Let's be clear, no one is responsible for anyone else's personal sin. But, people in power have a responsibility when their choices reap sin.
I know we all have complaints about political policies and financial shenanigans that have set up the future generation for hell to pay. The egotistical rulers choices of the few for the many are guilty parties. The dreams of the idealistic "haves" towards the "have-nots" are guilty parties. Noted.
The issue I'm talking about goes hand in hand with the domino effects of bad public policy. We are to blame, when we teach the next generation that they don't have to own what they do and how they do it. When we teach them that they aren't responsible for what they say and how they say it.  When we stand by and watch inhumanity being passed around like a favorite treat.  Hope loses, we lose, everyone loses.
Those Brock parents are a good example. They seemed more concerned about the price their son had to pay than the lesson he should have learned. Their lament was a white-wash of reality. He raped an innocent! Wrong is wrong even if it is your own son. The Catholic Bishops and Priests are another example. Watch "Spotlight" if you need it spelled out. If you are familiar with news in the Christian Evangelical Church, the list is even longer. The reputation of church bigwigs put before the truth of abusive practices is astonishing. (Nate Sparks has written on the issue, if you are interested in being informed:
https://natesparks130.com/2016/05/19/5-reasons-not-to-support-new-calvinism/)
The Proverbs say that "Whoever conceals their sins does not prosper, but the one who confesses and renounces them finds mercy." (Proverbs 28:13). There is mercy.
"Did you know that 1 in 4 women and 1 in 7 men will experience abuse in their lifetimes, including those in church? And, for the last five years, child sexual abuse has been the number one reason Churches or Religious Organizations have ended up in court?" Ashley Easter, The Courage Conference
Jesus also said, "If anyone causes one of these little ones–those who believe in me–to stumble, it would be better for them to have a large millstone hung around their neck and to be drowned in the depths of the sea." (Matthew 18:6) There are consequences.
I don't care where you have been or what you have done. We've all made mistakes. And, for the unlucky, you are not responsible for what has been done to you, how you respond is your call. But don't stand there and tell me it's ok. IDGAF if you have a good job and a nice car and fun on the weekends. When you leave a trail of tears behind you, none of that matters. So just own it. Confess it. Forgive it. Grow the hell up.